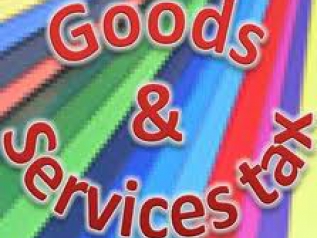 Focus on negative gearing after GST jitters
After facing a backbencher backlash over a rise in the GST the Turnbull government's stance on the tax hike is a little murkier.
The Treasurer Scott Morrison left the door ajar, just a day after the prime minister appeared to shelve the idea.
'You just don't write things off carelessly and politically,' Mr Morrison told Sydney's 2GB radio on Monday.
The treasurer wants to deliver personal tax cuts - if the GST is increased to 15 per cent - rather mark an estimated $30 billion in extra revenue for spending, as the states want.
'If that's not possible by that method, we are just going to go the long road,' he said.
Mr Morrison also appeared to rule out suggestions the government was considering making changes to negative gearing.
Negative gearing was, and continued to be, a real opportunity for middle-income-earning Australians.
'They're not the problem, but we need to look at all aspects of how the tax system works,' he later reporters in Canberra.
Mr Turnbull earlier indicated the government will be looking to other areas as part of a tax reform package, saying he is yet to be persuaded by the case for a GST hike.
Deputy Liberal leader Julie Bishop told Sky News cabinet would deal with the evidence before making any decision.
'We've been looking at different models, different options, and when the cabinet has determined which is the best tax mix for us to put to the Australian people, what is the best tax reform for the Australian people, then we will announce it,' she said.
Education Minister Simon Birmingham told Sky News any change to the tax mix would have to result in increased economic growth.
'Malcolm Turnbull was just being incredibly open with people yesterday that at present he is yet to be convinced that any of the models and rearrangements of tax that he's been shown would necessarily get that lift in economic growth,' Senator Birmingham said.
Business is unimpressed with how the tax debate is progressing and fears it will be the latest victim of dysfunctional political debate.
The Business Council of Australia warns there is no hope of delivering personal income and corporate tax cuts without a higher GST.
'If the GST is not part of a total tax package, the nation's degrees of freedom to make a real impact on tax relief will be very limited,' chief executive Jennifer Westacott wrote in the Financial Review.
But Prime Minister Malcolm Turnbull insists there are many changes that can be made to the tax system that do not involve changes to the GST.
'We are not interested in a change for change's sake,' he told reporters in Canberra.
Shadow assistant treasurer Andrew Leigh said Australians were wondering what Mr Turnbull stands for as he listens more to his backbench than Australian families.
'He says he wants economic leadership but on the core issue on tax reform, he can't articulate a clear plan,' Dr Leigh told Sky News.
Opposition Leader Bill Shorten said the prime minister needs to rule GST off the table 'once and for all'.
Source: AAP