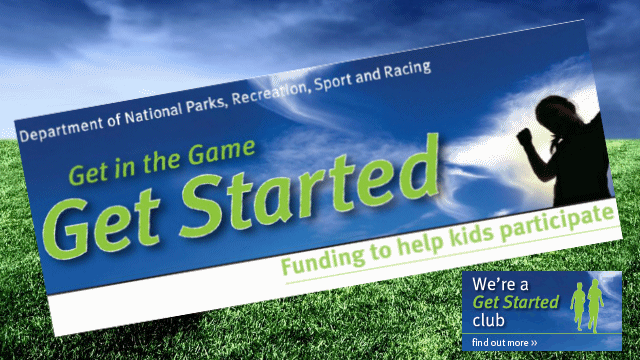 Extra $400,000 in vouchers unlocked following unprecedented demand
Additional funding of $400,000 has been unlocked to help meet some of the unprecedented demand for the Queensland Government's $150 'Get Started' vouchers.
Treasurer and Minister for Sport Curtis Pitt said applications opened on Wednesday and over the weekend all 30,000 vouchers had been allocated.
"That overwhelming demand is indicative of both the program's popularity and the real need for us to help families cover the costs of getting their kids enrolled in local sport," Mr Pitt said.
"It was terrific to see these vouchers snapped up by Queensland families, which is why we made the additional $400,000 available.
"The $400,000 injection of additional funds has already rolled out the door and helped around 2,500 more Queensland kids, who might've otherwise missed out, sign up to join a local club.
"I'm thrilled that this has been such an enormous success and so many Queensland kids will be kicking off the New Year enjoying the many benefits of sport and active recreation."
Get Started Vouchers provide assistance of up to $150 for children and young people who can least afford or may otherwise benefit from joining a sport or recreation club.
Mr Pitt said the next round of funding would open on July 13 this year.
"I know some people will have missed out even though we allocated an extra $400,000 to this fund so I'd encourage families to keep the July 13 date in mind and be ready to apply," Mr Pitt said.
"With close to 3,900 clubs currently registered with Get Started Vouchers across the state, the options are endless with a huge variety of activities for kids to participate in."
More than 109,000 vouchers have been issued to Queensland families through previous rounds of Get Started Vouchers to go towards the cost of club membership or participation fees. 
For more information on how to apply for Get Started Vouchers, visit www.npsr.qld.gov.au/getinthegame