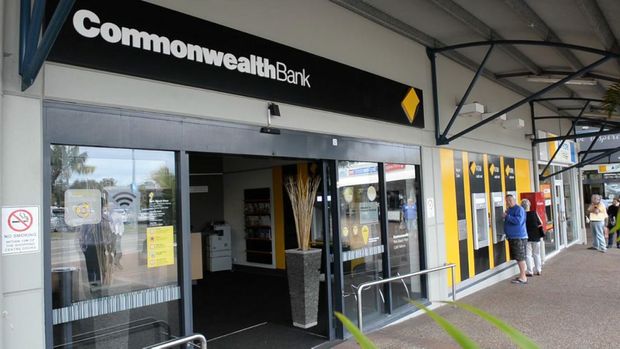 Credit risk fears hit Australian banks
ASB boss Barbara Chapman is keeping a close watch on mounting global fears about credit risks, but says Australasia's banking system remains "extremely solid".
Shares in Australia's top lenders, including ASB's parent, Commonwealth Bank, have taken a hammering this week amid bearish sentiment about financial institutions, especially in Europe - Deutsche Bank's stock has tumbled 40 per cent this year.
An Australian gauge of credit default swaps (essentially insurance policies against debt default) jumped to its highest level since September 2012 on Tuesday.
Massey University banking expert David Tripe said funding expenses for New Zealand banks could rise as a result of increased credit default swap costs, which could flow through to higher interest rates for Kiwi borrowers.
"Obviously it's something we're watching quite closely," Chapman said yesterday as ASB reported a 7 per cent lift in interim profit to a record $474 million.
"Right now we're not seeing any impact on our business ... We're well funded at the moment so there's no need for it to cause us any concern."
Commonwealth Bank shares recovered yesterday, to close at A$74.20, after the bank reported a record half-year profit of A$4.8 billion ($5.1billion), but other Aussie bank stocks fell again after a major sell-off on Tuesday.
Shares in National Australia Bank, the parent of BNZ, closed yesterday at A$24.42, while ANZ closed at A$22.42. Westpac shares finished the day at A$28.53.
Chapman said the Australasian banking sector was well capitalised and in a strong position.
Much of the fear in global financial markets is around European banks.
The cost of protecting Deutsche Bank's debt against default has more than doubled this year.
The German lender's shares are trading at about a third of the company's liquidation value, Bloomberg reports.
Analysts at CreditSights warned on Tuesday Deutsche Bank could struggle to pay coupons on its riskiest bonds, known as "CoCos", next year.
In a letter to employees this week, Deutsche Bank co-chief executive John Cryan said the firm remained "rock solid", with a strong capital and risk position.
"On Monday, we took advantage of this strength to reassure the market of our capacity and commitment to pay coupons to investors who hold our Additional Tier 1 capital [CoCo]," Cryan said.
"This type of instrument has been the subject of recent market concern."
In response to fears about the state of global credit markets, investors have fled riskier assets such as equities for the relative safety of government debt.
The credit risk fears add to existing concerns that have plagued markets this year, including a slump in commodity prices - which has taken oil below US$30 ($45) a barrel - and worries about the outlook for the global economy and an economic slowdown in China.
Michael McCarthy, chief market strategist at CMC Markets, said the idea that banks were facing a liquidity crisis was "absurd".
"We are at historic levels of stimulus from central banks around the globe - there's never been so much money sloshing around the monetary system," McCarthy said.
Investors had a relentless focus on risks at present, he said, and shareholders in the Australian banks were simply responding to "price action".
"They're seeing [the stocks] go down; they're not understanding the argument but they're selling anyway," McCarthy said.
"Just as a crowd can riot, a sharemarket can sell off for no good reason."
Source: Caboolture News