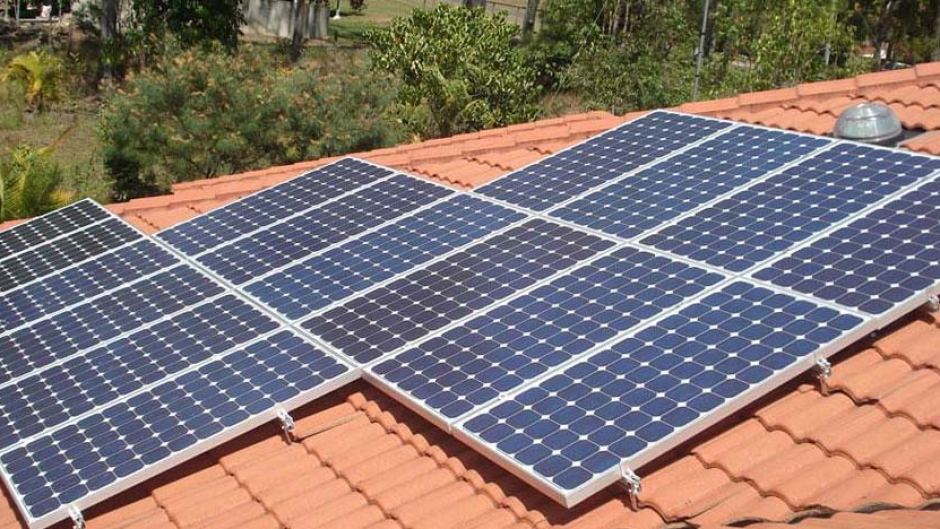 Brisbane, Perth homes could be lit up by solar power
Aussies are now generating enough solar power to light up 1.25 million households - all of the homes in Brisbane and Perth combined.
Figures released overnight by solar energy consultancy firm SunWiz show there is now 5 gigawatts (GW) of solar power installed across the country with Queensland leading the charge with 1.4 million kilowatts (kW).
SunWiz managing director Warwick Johnston said 5GW was such a huge figure it was difficult to fathom.
"Solar power now makes up 9 percent of Australia's total electricity generation capacity (of 56GW) with more solar power added to the system last year than any other fuel source. In fact, 913 megawatts (MW) of solar was added to the grid in 2015," Mr Johnston said.
"Those numbers are so huge they can be difficult to picture, but imagine for a moment that you're an elite cyclist travelling in a pack at 60km per hour.
"By maintaining that speed for several hours you would create 250 watts of (human) power - or about the same as a single solar panel.
"That means it would take 20 million elite cyclists pedaling furiously for several hours to produce the same amount of power that Australia is now creating from the sun."
By comparison, 774MW of new wind power was connected to the national energy market last year, while 1300MW of coal power was decommissioned in 2015.
Mr Johnston said solar power output was expected to keep growing in 2016 but not at the same rapid rate.
"Last year, the Australian solar industry grew overall but this was primarily due to large-scale solar power stations coming on line.
"Other major solar projects are in the pipeline but unlikely to be built until 2017 and onwards.
"With the largest penetration of rooftop solar in the world, Australia should expect its volume of residential sales to slow down.
"Batteries are obviously starting to create a buzz in the marketplace, but sellers are not expecting to shift high volumes until prices become more competitive."
Total Installed Solar Capacity (kW):
Queensland 1,479,089
New South Wales 1,230,517
Victoria 894,711
South Australia 635,873
Western Australia 554,689
Tasmania 90,800
Australian Capital Territory 78,363
Northern Territory 36,911
  
Australia (total) 5,000,951 kW
Source: Caboolture News