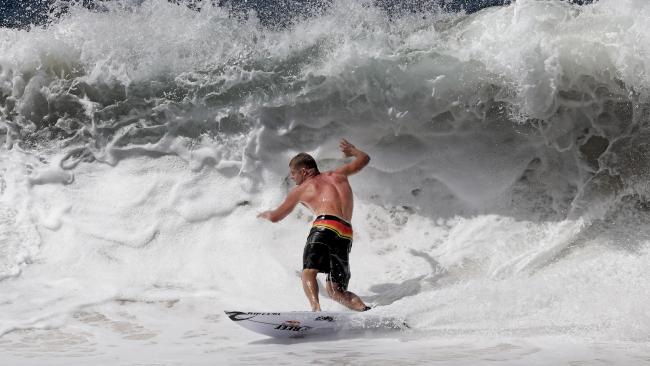 Beaches Close as Ex-tropical cyclone Winston causes dangerous conditions
All beaches on the Gold Coast will be closed on Friday and Saturday as dangerous surf pounds Queensland's southeast.
A severe weather warning for abnormally high tides and dangerous surf has been issued for people in parts of the Wide Bay, Burnett and Southeast Coast forecast districts.
The dangerous conditions, which are being caused by ex-tropical cyclone Winston out in the Coral Sea, are forecast for Friday evening through to Sunday.
Saturday is expected to cop the brunt of the powerful swell, with many beaches along the coast expected to close.
Bureau of Meteorology duty forecaster Jess Carey said four-metre surf was expected at exposed beaches, almost four times higher than average.
A Surf Life Saving Queensland spokeswoman said all beaches on the Gold Coast would be closed on Friday, as well as Twin Waters and Buddina beaches on the Sunshine Coast.
Mr Carey said the surf in combination with abnormally high tide also meant there was a chance of localised flooding at beach car parks.
Warm weather is expected across most of the state with both the Sunshine Coast and Gold Coast expected to reach temperatures in the mid-30s on Saturday and Sunday.
"It will be frustrating because it will be hot over the weekend and the beach will look inviting," Mr Carey said.
"The pool is the safest place to swim this weekend."
Source: Courier-Mail