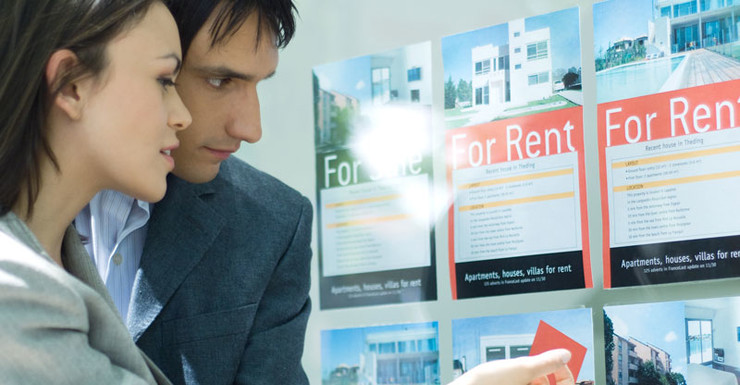 Australian renters spending way above their means
As the price of houses goes through the roof in some parts of the nation, more people are resorting to renting their dream home.
The average renter in some Australian cities spends more than a third of their weekly salary on housing, pushing them into the ranks of the housing poor, recent research has revealed.
The desire of so-called 'lifestyle renters' to live in some of the country's most sought-after locations sees many of them shelling out well above the 30 per cent income threshold that indicates housing stress.
The problem was at its worst in Sydney, where some were forking out about 37.9 per cent of their weekly wage on rent, according to finder.com.au. Melbourne followed at 30.7 per cent. This was before household bills were factored in.
Housing stress occurs when renters spend so much of their earnings on housing costs that they are putting themselves at risk of financial hardship and poverty.
But it was not only low income and limited housing availability forcing people into these situations. In fact, some were choosing to rent far beyond their means.
"People do want to increasingly live where the opportunities [like university, healthcare and work] are, so the city areas are becoming more attractive," National Shelter executive officer Adrian Pisarski told The New Daily.
"There is also a lifestyle that comes with that, but it is really caused by being excluded from home ownership."
According to finder.com.au, these 'lifestyle renters' were choosing to rent their dream home, rather than buy it – despite the risk of housing stress.
It was more of a problem in cities than regional areas.
In Hobart, Perth, Adelaide and Brisbane, between 25.2 per cent and 28.4 per cent of average gross weekly earnings was spent on rent. Meanwhile in Melbourne it rose to 30.7 per cent, while Sydney – perhaps unsurprisingly – was the most costly.
Average rental prices of $592 equated to a whopping 37.9 per cent of the average total weekly earnings of about $1600.
Figures for the ACT and NT were not provided.
In regional areas, the damage was not so severe.
This was due to a far lower median rental price, ranging between $265 and $370 across rural Australia, up to 15.5 per cent lower than the capital city in that state.
It was compared to the same weekly earnings.
Neither comparison included household bills or any other monthly expenses.
Renters 'excluded' from housing market
About 65 per cent of Australians live in a home they own, down from a peak of 70 per cent, according to the latest Rental Affordability Index from National Shelter.
The report found low-income renters were paying up to 65 per cent of their weekly earnings to access a tenancy, leaving them in a dire situation.
"One of the biggest problems we have in the rental market are people who can actually afford more, renting down and outcompeting low-income households from properties at the bottom end," Mr Pisarski said.
"That is generally because they are trying to save to go into home ownership."
Housing Industry Association senior economist Shane Garrett said apart from Melbourne and Sydney, it was effectively cheaper to purchase a home.
Across the nation, although rents were still increasing, growth had slowed, seeing some people turn to buying to make the most of low interest rates.
"We would estimate it is cheaper to buy in most markets at the moment," he told The New Daily.
If people were choosing to rent their dream home, rather than buy it, you would see a more competitive rental environment conducive to investors building homes.
"It pushes rents up higher and increases returns to investors in that environment … prices will therefore tend to go up as well."
Source: TND