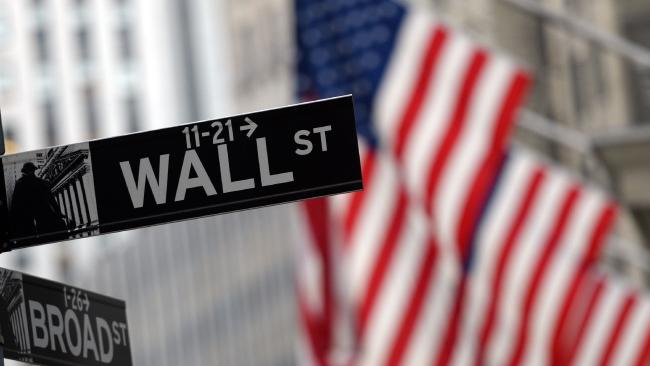 World Economy : The situation is worse than 2007
The world is facing an avalanche of catastrophic bankruptcies and defaults that could lead to political and social upheaval, according to one leading global economist.
William White, the chairman of the Organisation for Economic Co-operation and Development (OECD)'s review committee and former chief economist with the Bank of International Settlements made the dire predictions to the UK's Telegraph on the eve of the World Economic Forum in Davos.
"The situation is worse than it was in 2007. Our macroeconomic ammunition to fight downturns is essentially all used up," Mr White said.
"Debts have continued to build up over the last eight years and they have reached such levels in every part of the world that they have become a potent cause for mischief.
"It will become obvious in the next recession that many of these debts will never be serviced or repaid, and this will be uncomfortable for a lot of people who think they own assets that are worth something.
"The only question is whether we are able to look reality in the eye and face what is coming in an orderly fashion, or whether it will be disorderly. Debt jubilees have been going on for 5000 years, as far back as the Sumerians."
Mr White said the European banking system already has about $US1 trillion in non-performing loans, many in emerging market economies, which have massive credit bubbles due to money printing policies enacted following the GFC.
Global public and private debt has hit all-time highs, currently at 185 per cent of GDP in emerging economies and 265 per cent of GDP in the OECD — 35 per cent higher than the peak of the last credit cycle in 2007, The Telegraph reports.
Mr White argues central banks in the 1990s should have allowed deflation — caused by the flood of cheap exports from China and eastern Europe — to run its course, rather than stoking debt bubbles.
The US Federal Reserve now has no easy way out. "It is a debt trap. Things are so bad that there is no right answer. If they raise rates it'll be nasty. If they don't raise rates, it just makes matters worse," he said.
Billionaire investor George Soros, meanwhile, has warned of a hard landing for China. "A hard landing is practically unavoidable," he told Bloomberg. "I'm not expecting it, I'm observing it."
Earlier, leading US economist Nouriel Roubini, also at Davos, warned global equities are enduring a "perfect storm" of volatility exacerbated by the "manic depressive" nature of financial markets.
"Markets tend to be manic depressive — they go from excessive pessimism to excessive optimism," Mr Roubini said.
"A year ago [investors] were believing in this rhetoric of the Chinese government — that China could achieve a soft landing, they could maintain growth at seven per cent. The Chinese were a bunch of super-heroic technocrats who couldn't do anything wrong and now to the other extreme of saying the policy makers are incompetent, they cannot stabilise growth, the currency, the stock market."
Mr Soros had earlier told German magazine Wirtschafts Woche the EU is "on the verge of collapse" as squabbling governments fail to deal with the problem of mass migration.
"The Greek crisis taught the European authorities the art of muddling through one crisis after another," he said.
"This practice is popularly known as kicking the can down the road, although it would be more accurate to describe it as kicking a ball uphill so that it keeps rolling back down. The EU now is confronted with not one but five or six crises at the same time."
ABC Bullion chief economist Jordan Eliseo said while "debt crisis" was a term most people were probably bored of hearing, what the world was actually facing was a "global asset crisis".
"All of these debts, government bonds and the like, are also showing up as assets in people's portfolios," he said.
"The reality is the assets are not worth what we are pretending they are worth, and in the next five or 10 years, our wealth — or what we perceive to be our wealth — is going to decline significantly."
Mr Eliseo said over the last seven years, policymakers from central banks and governments had focused almost exclusively on stimulating GDP growth with very little concern or attention paid to the cost of generating that growth.
"By cost I mean the extreme monetary policy decisions that have been implemented all across the world and also budget deficits in pretty much the entire developed world, including Australia," he said.
"So while the global economy has been able to generate some growth, the cost of that in terms of higher debt and fiscal and monetary policy stimulus which is literally unprecedented in history means that in aggregate we are in a far worse position today than when the GFC hit."
Overnight, European Central Bank chief Mario Draghi hinted at further stimulus measures as early as March, giving a boost to global markets. Australian stocks opened up more than a half per cent.
The Australian share market has had one of its worst starts to the year ever, with more than $130 billion wiped off the value of the ASX 200 and the index flirting with, and very likely to enter, a technical bear market of a 20 per cent fall from its peak in April last year.
The average superannuation account has lost 4.4 per cent. For a young Australian with $60,000 in super, that equates to $2640 in losses. For someone closer to retirement with $500,000 invested, that's a loss of $22,000.
Mr Eliseo said the most important thing ordinary people can do is reassess their financial position. "Firstly, make sure you're conservatively leveraged if you borrow to buy property, and secondly, actually look at where your super money is invested," he said.
"Most Australians do not engage with where their super is, they see it as this sort of mythical creature they have no influence over and can't touch until they're 65. The reality is it's your money and you can have a say in where it is invested."
AMP Capital chief economist Dr Shane Oliver is more upbeat, predicting 2016 should end up much better than it has started, but warned investors to expect a continued volatile ride.
"Starting point valuations matter — so buy low and sell high," he wrote in a client note yesterday. "Selling after major falls (like those seen recently) just locks in losses.
"Remember that while share values can be volatile, the dividend or income stream from a well-diversified portfolio of shares is more stable over time (and now much higher) than the income flow from bank deposits."
Dr Oliver advises to focus on investments that provide sustainable and decent cash flows, rather than financial engineering, and "accept that it's a low-return world to avoid disappointment".
"Low nominal growth and lower bond yields and earnings yields mean lower long-term returns," he wrote. "When inflation is 2.5 per cent an 8 per cent return is pretty good."
Source: News dot com dot au