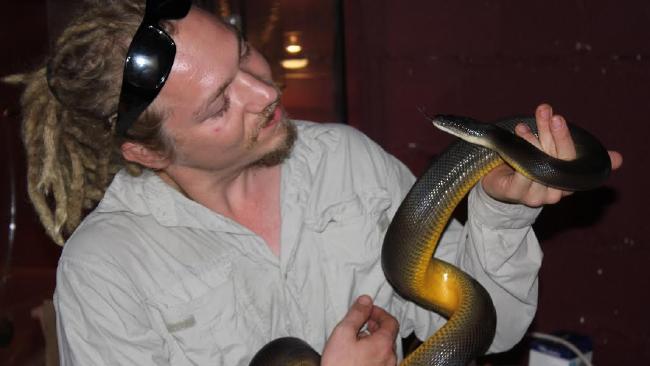 Water python found in Pine Rivers suspected to be a dumped pet
Is this your Snake ???
The Pine Rivers region bore witness to a surprisingly common problem last week when Snake Out Snake Catchers owner Janne Torkola was called to the Pine Rivers Bears Rugby League Club, in Petrie, to collect a dumped pet.
"It was a one and half metre long water python, I'd say between five and ten years old," Mr Torkola said.
"Water Pythons can be a little bit snappy but this one was quite happy to be handled, which let's me know this one was a pet and we've nicknamed it Cuddles."
The other key indicator is Water Pythons, or Liasis fuscus, do not naturally occur as far south as Brisbane.
Mr Torkola could only hold the snake for 72 hours at which point he had to take it to the Department of Environment and Heritage Protection.
"In South East Queensland between 20 and 30 reptiles are handed in to EHP each year," a departmental spokeswoman said.
 "This number is expected to rise with the increasing popularity of keeping reptiles as pets.
"EHP has a number of reptile holding facilities around the state.
 "Any escaped reptiles that are not claimed can be adopted by licenced keepers through RSPCA Queensland's rehoming program at Wacol.
"Select reptiles which come into EHP's possession through its ongoing compliance program are also available for adoption through the RSPCA's rehoming program.
"In Queensland native animals are protected under the Nature Conservation Act and taking or possessing them without a permit is against the law, with penalties of up to $353,400 or 2 years imprisonment for an individual."
If Cuddles is in fact your snake you can call the EHP on 1300 130 372 to reclaim her.
Source: Quest News