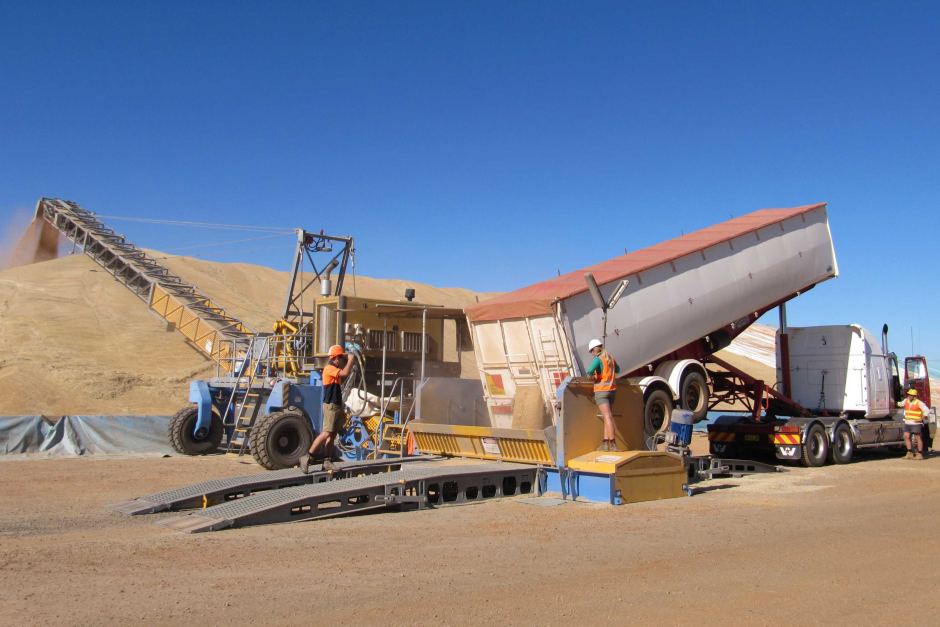 Trade balance improves but deficit still $2.9b
A rise in rural exports, particularly sales of fruit and vegetables, has helped narrow Australia's trade deficit, although it still sits at $2.9 billion.
The latest Bureau of Statistics figures for November show a 1 per cent rise in exports and 1 per cent decline in imports narrowed the trade deficit from October's $3.25 billion.
However, Australia's trade balance has now been negative for 20 consecutive months.
A 15 per cent ($554 million) rise in rural goods exports in November drove most of the improvement, with services sales also continuing to rise.
The biggest improvement in rural exports came from vegetables and fruit, up 146 per cent, while oil seeds and oleaginous fruits jumped 103 per cent in November.
Non-rural goods exports fell, with sugar and beverages down 14 per cent, other manufactures off 3 per cent and coal down 2 per cent.
Gold exports were also down 15 per cent, but this category is notoriously volatile.
The main contributor to the slight growth in services exports was tourism, up 1 per cent ($29 million) over the month to $3.65 billion as the weaker Australian dollar enticed more overseas visitors to come.
The trade balance was also assisted by a fall in imports, notably non-monetary gold and 'intermediate and other merchandise' goods.
The Australian dollar is currently trading close to November's levels, when it was generally stuck in a range of 70-72 US cents.
Westpac economist Andrew Hanlan said the reliance on volatile rural goods for the trade balance improvement was not a positive sign.
"We would not take too much comfort from the November result," he cautioned.
"The upside surprise was entirely explained by a spike in 'other' rural goods."
Source: ABC News