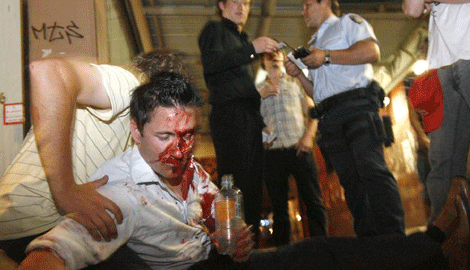 Tackling Alcohol-Fuelled Violence laws prioritised for Parliament
The Parliament will debate legislation to tackle alcohol-fuelled violence, particularly late at night, as soon as it resumes next month, Premier Annastacia Palaszczuk said.
The Legal Affairs and Community Safety Committee will report to Parliament on 8 February.
"This will allow this vital legislation to be debated in the first week of Parliament. I call on all Members to ensure the soonest possible passage of these laws," Ms Palaszczuk said.
"We need strong laws for the safety of young Queenslanders."
The Premier said her Government would complement these laws through an education campaign including:
Complementing existing work with Queensland students in Years 7 to 12 to learn about the impacts of alcohol and drugs as part of the Alcohol and other drugs education program in the Health and Physical Education Curriculum;
School visits by individuals and groups dedicated to promoting safety and the consequences of violence in our community; and
Developing a package of materials to support primary school teachers to work with their students to prevent violence.
The Government has allocated $2.155M this financial year for dedicated campaigns, including What's your relationship with alcohol? targeting young males around alcohol-fuelled violence.
This is double what was allocated in 2014/15 which was $1.079M.