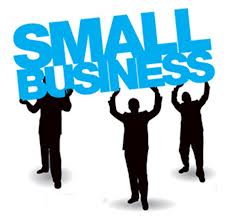 Stronger Queensland small business support
More than 5000 Queensland small businesses, community groups and sporting clubs now have access for the first time to a free dispute resolution service to settle issues with their electricity retailer.
Minister for Energy, Biofuels and Water Supply, Mark Bailey, said the Energy and Water Ombudsman Queensland's (EWOQ) reach expands from today, as amendments to the Energy and Water Ombudsman Act 2006 come into effect.
"Many Queensland small businesses with high energy needs such as laundries, bakeries, small supermarkets and manufacturers have previously missed out on accessing the Energy and Water Ombudsman Queensland's free services," Mr Bailey said.
"This meant they had to spend valuable time continuing to follow up issues with their energy retailer, rather than being able to seek free and independent support if their original attempt to resolve a matter with their retailer failed.
"The previous threshold meant only businesses using less than 100 megawatt hours of electricity per year were eligible, however these changes mean that Queensland small businesses using up to 160 megawatt hours will now be able to access assistance from EWOQ."
Mr Bailey said that not-for-profit organisations, community groups and sporting clubs using a similar amount of electricity will also be eligible to receive support from EWOQ if an issue develops with their energy retailer.
"This is another example of the Palaszczuk Government providing practical support to the thousands of small businesses operating across our state, helping them focus on serving their customers and employing more Queenslanders," he said.
To further protect Queensland consumers, Mr Bailey said changes to the Act also expanded EWOQ's role to include resolving credit information disputes, in accordance with requirements resulting from national reforms to privacy legislation.
These reforms require energy providers to be members of a recognised dispute resolution schemes to enable them to access their customers' financial and credit information.
More information about the Energy and Water Ombudsman Queensland's service is available by phoning 1800 662 837, emailing info@ewoq.com.au  or visiting www.ewoq.com.au (external site)