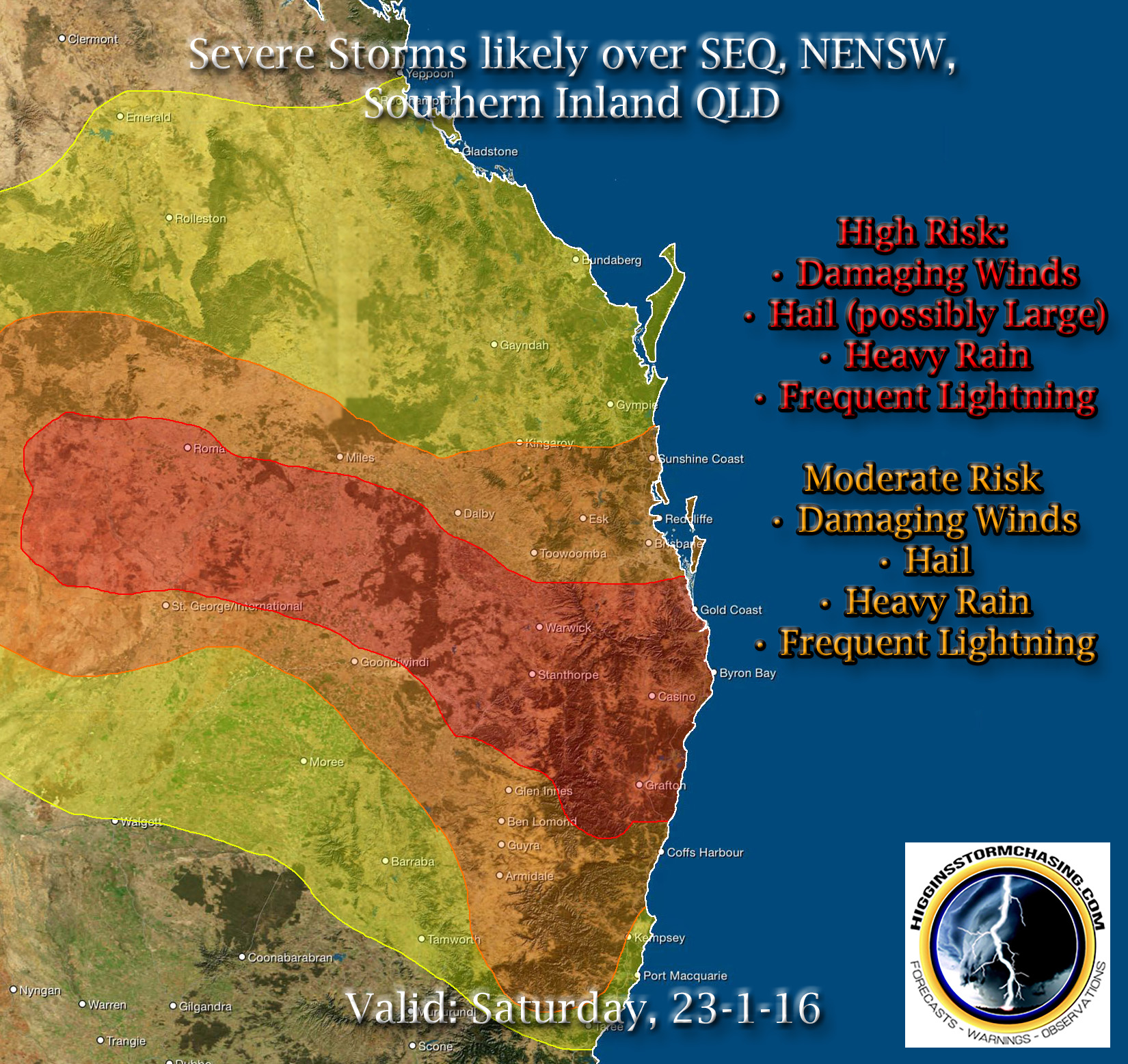 Severe storms predicted returning to South East Queensland on Saturday 23
It has been quiet some time since the last severe storms moved through South East Queensland and Saturday afternoon and evening is looking a prime threat for widespread activity.  
An inland surface trough is expected to be located over the Warrego and Maranoa early on Saturday while moving East with a separate trough moving North along the NSW coastline.
The combination of these two troughs will generate hot and humid conditions ahead of scattered showers and storms with some likely to be SEVERE through the entire South East Queensland region including the coast.
In North East NSW the coastal trough is also likely to generate showers and storms with SEVERE activity extending inland and along the coast near its vicinity.
Severe storms are likely to develop early on in North East NSW while extending a line towards the North West into Southern inland Queensland, activity then pushing towards the East / North East after midday reaching Brisbane, Ipswich, Gold and Sunshine Coast by late afternoon – early evening.
The bulk thunderstorm activity will extend between Gympie South to Port Macquarie on the coast and inland to Armidale, Moree, St George and Roma with all areas in between these locations likely to see storms…
Damaging Winds to 100km hr a high risk over most parts along with the addition of Large Hail, Heavy Rain and Frequent Lightning a moderate to high risk also.
Source: Higgens Storm Chasing