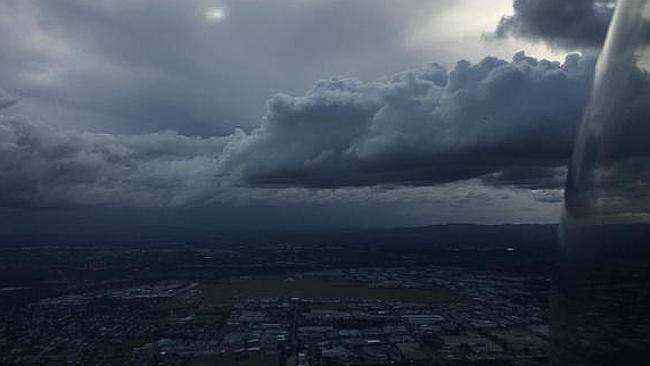 Safety the number one priority during wild weather: Bailey
Minister for Energy Mark Bailey is urging Queenslanders to be prepared as South East Queensland brace for a weekend of wild weather.
The Bureau of Meteorology has forecast severe thunderstorms to hit over the next three days, which has prompted a warning from the Minister to put measures in place to stay safe.
"Parts of the Darling Downs and Granite Belt are already being impacted, and the forecast indicates that more of us are in for some severe weather over coming days. With that in mind, there are some simple things we can all do to minimise the impact of these storms," Mr Bailey said.
"Before the storm hits, it is critical to remove or secure any loose items such as outdoor furniture, umbrellas and toys in the backyard to prevent them being blown around and potentially causing damage.
"Every family should also have an emergency storm kit containing a torch, important documents such as insurance documents, a first aid kit, water and a list of important numbers.
"Finally, make sure you've got your electronic devices charged before the storm hits so you can stay up to date with the conditions on social media and the Energex website."
Mr Bailey said if a house loses power during the storm, the first priority should always be safety.
"If you do lose power, always use a torch instead of candles and remain indoors until the storm threat has passed. Please don't run the risk of venturing outside to check the power box when there is still storm activity about," he said.
"Once the storm has passed, please be careful of fallen powerlines which may be hidden in debris. Don't pick them up, instead call Energex on 13 19 62."
Minister Bailey also asked people caught in wild weather while on the road to play it safe.
"Slow down and take it easy if you're in your vehicle when this weather arrives. Drive to suit the conditions, don't take unnecessary risks, and of course, if it's flooded, forget it," he said.
"No one wants to see a repeat of last May's tragedy and it's important for people to understand that when they make a decision to enter floodwaters, they are not only putting their lives at risk but also potentially the lives of any emergency responders who are called out of they do get into trouble."
Storm safety checklist 
Prepare for storms:
Secure loose outdoor items including garden furniture and vegetation
Keep battery operated radio and torch handy
Move your car under cover or away from trees
Secure your pets inside
During a storm:
Stay inside and listen to the radio for storm and power restoration updates
If power is lost turn off and unplug electrical items and call ENERGEX on 13 62 62
After a storm:
Stay clear of powerlines and report fallen powerlines by calling ENERGEX on 13 19 62
For emergency assistance contact the SES on 132 500.