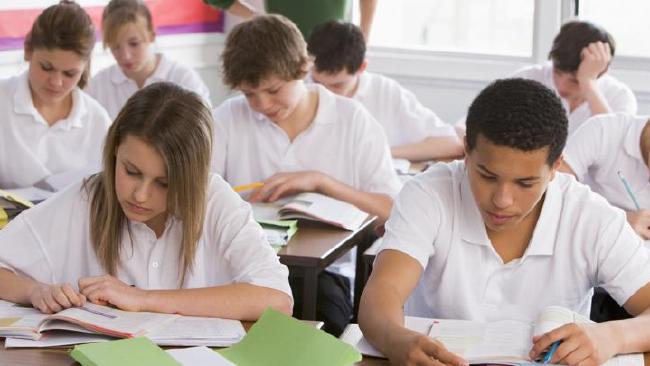 Review under way in North Lakes and Mango Hill as parents continue appeal for a second public high school
A review of the schooling needs in North Lakes and Mango Hill is now under way as parents continue their appeal for another public high school.
The education department is assessing the needs of the two suburbs, which currently have only one public high school - North Lakes State College.
Last year, the college had 1894 students enrolled from Years 7 through to 12 with its feeder schools - Bounty Boulevard State School (127), Mango Hill State School (72) and North Lakes College primary school (178), having almost 400 Year 6 pupils.
Parents vented their frustrations on Facebook, saying the number of students enrolled at the college was too high.
"I just find it amazing that there are state schools being built, which is excellent … but where do the children from the state schools go after Year 6?" Tracey Langham said.
 Dar Lene said: "There are so many feeder primary schools resulting in such large enrolment numbers at the only public high school in the area".
A Department of Education and Training spokesman said it was monitoring population growth and enrolments figures.
"The North Lakes and Mango Hill area falls within the secondary schooling catchment of North Lakes State College," the spokesman said.
"The nearby Murrumba State Secondary School catchment includes the suburbs of Murrumba Downs and Griffin and parts of Kallangur.
"The Department is currently undertaking a review of the state schooling needs of the North Lakes and Mango Hill area."
Source: Quest Nes