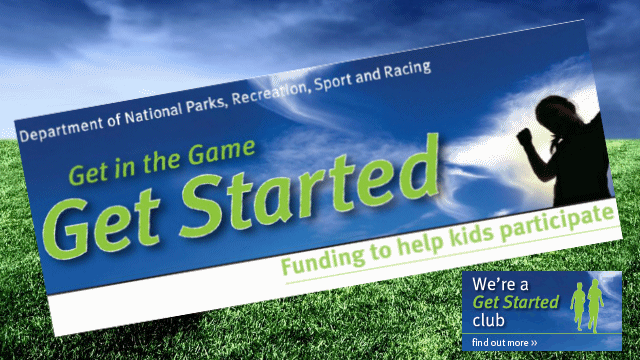 Queenslanders quick to "Get Started" with $150 vouchers
One half of the vouchers available in Round 7 of the Queensland Government's Get Started Vouchers program have already rushed out the door after the application portal opened yesterday morning.
Treasurer and Minister for Sport Curtis Pitt said the Get Started Vouchers provide up to $150 assistance to eligible families to help them cover the membership fees and associated costs of joining a local sports club.
"The demand for these vouchers has been overwhelming and I expect they'll all be gone by the weekend," Mr Pitt said.
"Eligible families have already snapped up more than half of the vouchers available from the $3.6 million allocated for this round.
"Get Started Vouchers are issued on a 'first come, first served' basis, so you've got to get in quick if you haven't already applied.
"This time last year it took nine days for around 30,000 vouchers to be allocated and already we're seeing demand this round exceed that."
Children are eligible to apply for a voucher if they are a Queensland resident aged from 5-17 inclusive and the child, or their parent, carer or guardian, holds a Centrelink Health Care Card or Pensioner Concession Card.
Mr Pitt said there almost 3,900 fantastic local clubs that were registered for Get Started Vouchers for families to choose from.
"Everything from AFL and rugby league through to basketball, gymnastics, soccer and even some recreational activities are registered," Mr Pitt said..
"I encourage more sport and recreation clubs to register to become a 'Get Started Vouchers club' as the vouchers can only be redeemed by families at clubs registered with the program."
For more information on how to apply for Get Started Vouchers, visit www.npsr.qld.gov.au/getinthegame