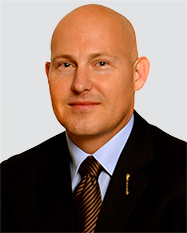 Queensland forecast for nation leading growth in 2016
Queensland's economy continues to perform well in the face of volatile global economic conditions and is set for growth in 2016.
Treasurer Curtis Pitt said the Palaszczuk Government was delivering on its election commitment to create jobs and restore both hope and opportunity to the business community.
"While today's CommSec report is inconsistent with the majority of other analysis we're seeing, it does show that unemployment is now at a two-year low in Queensland and home construction is at a 7 ½ year high," Mr Pitt said.
"In fact we've created 60,400 new full-time jobs since the election with unemployment now at 5.9 per cent – down from 7 per cent under the LNP.
"Our economy really turned around in 2015 after three tough years of job-cutting and negativity from the LNP and I'm confident strong growth will continue this year.
"We know the Queensland economy is in transition from the massive $60 billion investment in LNG, which is why I'm focused on creating new jobs and partnering with the private sector to deliver new investment opportunities.
"Our economic plan is working and the figures from Westpac, the National Bank, Deloitte, Sensis, the Australian Bureau of Statistics and Treasury's MYFER speak for themselves.
"On Monday the National Australia Bank's Monthly Business Survey showed Queensland had defied a nation-wide drop to remain the nation's leader in terms of business confidence.
"It's the sixth consecutive month that Queensland has out-performed the rest of the nation with Queensland steady at +10, putting us six points ahead of both New South Wales and Victoria.
"And we all know that when businesses optimism is up, employer have the confidence to take on new challenges and hire new staff.
"The most recent Westpac consumer confidence survey also reported a year-on-year improvement, now 5.1 per cent higher since Labor came to office.
"The latest Sensis Business Index showed Queensland achieved its best result on record at +35 points, higher than at any time under the LNP and the equal largest increase of any state (with NSW) with a 22 point lift."
Premier Palaszczuk has committed her Government to focusing on innovation in 2016, specifically to further diversify the Queensland economy into new areas like biofuels and technology.
Mr Pitt said this would strengthen economic growth as Queensland transitions away from the resources construction boom and into the production phrase.
"In another encouraging sign for the Queensland economy, Queensland's overseas merchandise exports have risen 18.9 per cent increase year-on-year, a $2.1 billion increase," Mr Pitt said.
"This rise reflects the overall strength of the Queensland economy and the ramp-up of LNG exports, with minerals and coal exports contributing to the growth as well as increases in some agricultural sectors.
"The lower Australian dollar means big opportunities for our tourism sector, as well as every Queensland business that relies on exports for income.
"In fact the Deloitte Access Economics Queensland Business Outlook for December 2015 forecasts Queensland's growth will outpace other states this financial year.
"We're putting in place our Accelerated Works Program, to be rolled-out statewide, and bring forward our capital works program to create more jobs sooner – meaning more activity in local economies, greater investment in local businesses and more jobs for Queenslanders.
"At the start of this month the ABS reported that the number of dwellings approved for construction in Queensland had increased for the third consecutive month – now 11 per cent higher than the same period last year.
"The ABS also recorded a 2.7 per cent increase in retail spending over the past year with turnover in Queensland totalling nearly $5 billion in 2015.
"Queenslanders can be confident that our $10 billion infrastructure program in 2015-16 and pro-business, policies have set the right conditions for employment and economic growth and has us headed in the right direction.  
"There are challenges, but our Government has been working in partnership with the business sector and the broader community to create jobs and foster economic growth."