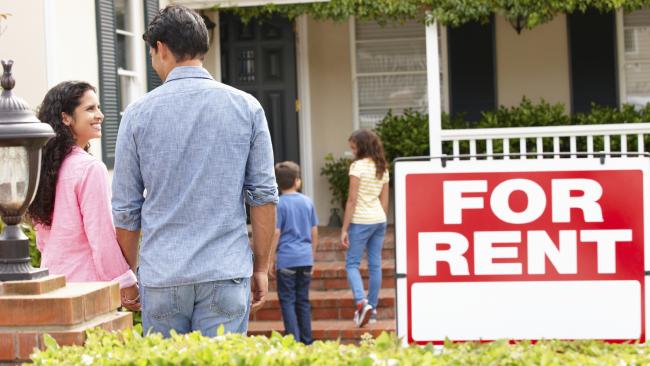 Property vacancy rates have lifted throughout Australia with figures in two capital cities labelled "alarming"
Residential vacancies increased across Australia during the last month of 2015, with new figures revealing there are now 81,401 rental properties without a tenant.
The figures released by SQM Research put the current national vacancy rate at 2.7 per cent which was driven in part by an "alarming'' increase in vacancies in Perth and Darwin.
SQM Research managing director Louis Christopher said issues with supply and demand, the ongoing commodities downturn and seasonal holiday trends had all had an impact.
He said December generally did record a sharp rise in vacancies although that was not the case in Hobart with it being revealed as the tightest rental market in Australia.
Its vacancy rate was 1.1 per cent - equivalent to just 302 vacancies.
Vacancy rates increased in every capital city between November and December.
 Darwin had the highest vacancy rate of 4.2 per cent, followed closely by Perth with 4.1 per cent.
 Brisbane was 2.9 per cent, Melbourne, 2.8 per cent, Sydney and Adelaide 2.1 per cent.
The average capital city rent for houses was up 1.1 per cent for the year to $541 a week and up 2.4 per cent to $427 for units.
During the same period rents dropped substantially in Darwin, by 12.3 per cent for houses to and 11.2 per cent for units.
In Perth house rents were down by 9.6 per cent and units down 9.7 per cent.
While vacancy rates were low in Melbourne, it had the highest number of properties without a tenant, 13,521. In Sydney 12,605 were vacant, Brisbane had 9202 vacancies, Perth 8236, Adelaide 3534 and Darwin 1175.
Mr Christopher said while some of the figures were affected by the time of the year, a clear trend had emerged that vacancies were on the rise.
Source: Courier-Mail