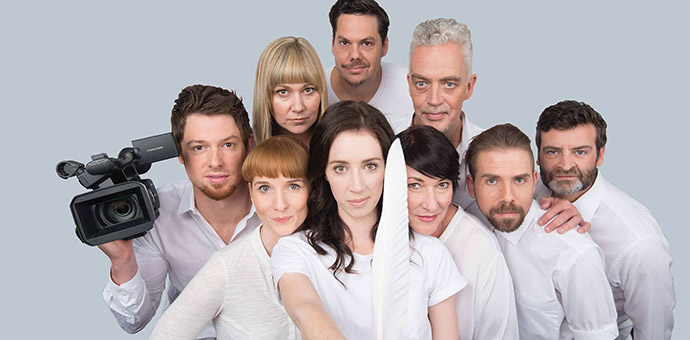 Organisations Fund opens four-year funding opportunity
Queensland-based arts organisations delivering quality arts experiences can for the first time apply to receive four-year funding under the Palaszczuk Government's revamped Organisations Fund, opening today, announced Premier and Minister for the Arts Annastacia Palaszczuk.
"Queensland is home to an exciting and diverse arts sector and now the Organisations Fund will offer companies an opportunity to secure funding from January 2017 to December 2020," the Premier said.
"Four-year funding offers greater certainty and a secure base for organisations to realise strategic plans, grow and attract other income.
"Queensland's small to medium arts organisations contribute significantly to the state's arts and cultural offerings and also in the employment and promotion of our artists and arts workers.
"My government values the arts and is committed to supporting Queensland-based arts companies to develop sustainable business models so they can thrive.
"We are looking to fund organisations that provide diverse arts products and services and have established meaningful partnerships and connections with the broader community, businesses and industries."
The Premier said the current three-year funding cycle for the Organisations Fund 2014-2016 provided funding of $21.2 million for 35 organisations.
The application process for the Organisations Fund will be in two stages with an initial Expression of Interest followed by an invitation to applicants to submit a Full Application and provide a face-to-face pitch to the independent assessment panel.
"The innovative introduction of a face-to-face pitch and Q&A session provides organisations with the unique opportunity to present their longer term vision and how their activity works to further strengthen the state's arts and cultural offerings.
"Also for the first time, the Organisations Fund will incorporate visual arts organisations seeking multi-year funding through the Visual Arts and Crafts Strategy (VACS), a long-running partnership between the Queensland Government and the Australian Government.
"The Organisations Fund is a competitive program and all submissions will be assessed by an independent panel," she said.
For more information visit www.arts.qld.gov.au