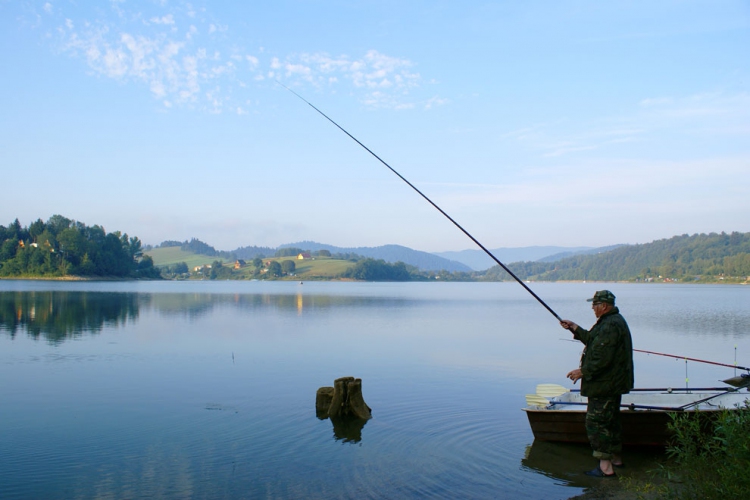 New temporary management plan for Wivenhoe and Somerset dams
Wivenhoe and Somerset dams will be temporarily lowered through low flow releases over coming weeks as part of Seqwater's Dam Improvement Program.
Minister for Energy and Water Supply Mark Bailey today announced the new Temporary Full Supply Levels for both dams following advice from Seqwater.
Mr Bailey said the latest assessment of Somerset Dam indicated improvement works may be required earlier than previously planned to ensure the highest safety standards are maintained.
While Seqwater undertakes further work to determine the detailed scope, design and timing of any necessary works, a new flood operations strategy will be adopted for Somerset Dam and both Somerset and Wivenhoe dams will have their drinking water full supply levels lowered through low flow releases.
"This is very much a precautionary approach to best manage Somerset Dam while further assessments can be undertaken to confirm the final nature and detail of any necessary future works,'' Mr  Bailey said.
"Importantly the changes will maintain flood mitigation benefits provided by the Wivenhoe and Somerset dams system, and manage the ongoing safety of both dams."
Mr Bailey said the releases to lower both dams would be undertaken at low rates to minimise any impact on the community. If significant wet weather occurs while the dams are being lowered, Seqwater will adjust its strategy to respond as required.
Somerset Dam will be lowered to 80% of its full water supply storage volume. To maintain the flood management benefits provided by Wivenhoe and Somerset dams, Wivenhoe Dam's full water supply storage volume will also be lowered to 90%.This will increase the temporary flood storage space in Wivenhoe Dam to allow additional flood waters to be stored if required.
Low flow releases from Somerset Dam will start tomorrow, Wednesday 20 January. Wivenhoe Dam releases will start from next week to ensure there is ample time to advise local Councils and the community of the planned changes.
The new dam full supply levels will have a minimal impact on the security of the region's water supply, which remains high.  Water-based recreation activities on Wivenhoe and Somerset will also be minimally impacted.
Seqwater Chief Executive Officer Peter Dennis said the Somerset assessment was part of Seqwater's Dam Improvement Program which included the regular assessment and monitoring of the region's 26 dams.
This involved the ongoing reviews of dam condition and compliance with the latest standards based on the recently completed studies and monitoring data.
Mr Dennis said lowering water supply storage levels in dams was an industry accepted practice to protect the safety of communities while dam upgrade works are completed.
"The preliminary assessment of Somerset Dam has significantly improved our knowledge and understanding of the dam structure and highlighted the possibility of an earlier upgrade to ensure Somerset continues to perform as required,'' he said.
"Based on previous assessments Somerset Dam is scheduled for an upgrade by 2025. This latest assessment may bring forward some upgrade work.''
"It's important to recognise that Somerset Dam managed both the 1974 flood, the largest since the dam was built, as well as the 2011 large flood event.  We also need to make sure that Somerset Dam can handle floods much larger than these floods".
"Detailed information on our new management strategy and our overall Dam Improvement Program for the region is on our website. We will continue to update the community on our new management plan as it is implemented and as it evolves''.
Mr Dennis said as much of the released water as is practicable would be used to reduce the draw down on the region's other major water supply dams, including North Pine and Hinze dams, by increasing production at the Mt Crosby water treatment plants and using the Water Grid.
Construction of Somerset Dam started in 1935 and was completed after World War Two. Any works undertaken will be the first major upgrade since the dam became operational.
Seqwater will advise the community of the planned changes and any updates through traditional and social media channels as well as through its dam release notification service. For more detailed information or to register for Seqwater's dam release notification service visit www.seqwater.com.au.