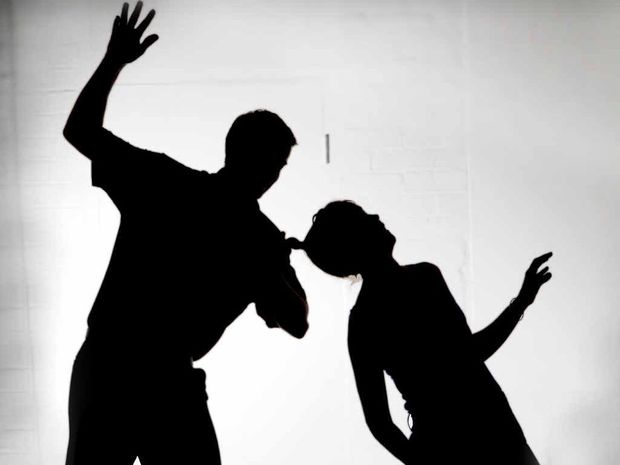 Judge says victim partly to blame for violent domestic assault
A judge says a Ningi domestic violence victim is partially to blame for the "life-changing" assault she endured at the hands of her former partner.
Brisbane District Court Judge David Reid made the comment on Monday about what he described as a "kerfuffle" during an assault sentencing.
The 33-year-old Sunshine Coast cleaner, who had previously been convicted of rape, pleaded guilty to the April 1, 2014, attack on the mother of six who was his de facto for 16 years.
The court heard the assault happened after the victim punched a TV cabinet following an argument over property the accused took from their once-shared home.
The accused then yanked her hair, forced her to the ground, pulled her arm and hit her with car keys so hard she was left with a scar.
"In that kerfuffle she suffered some scratches and bruises," Judge Reid said.
"Her own conduct significantly aggravated the circumstances."
The victim said the experience was so bad that even the thought of getting a haircut or her children touching her head was frightening.
She said she attempted suicide more than once.
"I cannot tolerate people touching my hair - it brings back memories of what happened," she said.
"I try to block it out.
"Emotionally I feel like I'm on a roller-coaster."
A Caboolture Regional Domestic Violence Service spokeswoman urged the judiciary to consider the impact "victim blaming" could have on women who already felt vulnerable about reporting abuse.
"When this happens you sense that you're not being believed about the seriousness of the case," she said.
"It sends a bad message to victims about whether they will be believed or not."
Judge Reid said he took into account the accused's criminal history, including a violent sexual attack on a stranger in 2003.
The accused served about 28 months of a five-year sentence for rape, deprivation of liberty and assault occasioning bodily harm.
Judge Reid also considered the early guilty plea and the accused's remorse when sentencing him to 200 hours of community service over 12 months.
A conviction was recorded.
*For 24-hour support in Queensland phone DVConnect on 1800 811 811, Men's Line on 1800 600 636 or the national hotline 1800RESPECT on 1800 737 732. People with mental health problems can phone Lifeline on 131 114. 
 Mum will use lessons from assault to teach her boys how to respect women
A NINGI mum will use her former partner's violent behaviour to teach her children a valuable life lesson about respecting women.
The domestic violence victim says her biggest fear stemming from violence at the hands of a Sunshine Coast convicted rapist is how her children will recover.
"Some nights I cry myself to sleep," the mother of six told the Brisbane District Court judge who sentenced her partner of 16 years to 200 hours of community work over the April 2014 attack.
"The impact has been very traumatic."
The mum, who struggles to read and write, said she hoped her sons would take a different path in life to that of the accused.
"I worry about my children and the impact this will have them," she said.
"I try to set a good example for my kids.
"They need to understand that women should not have to tolerate abuse from their loved ones.
"Women should be respected."