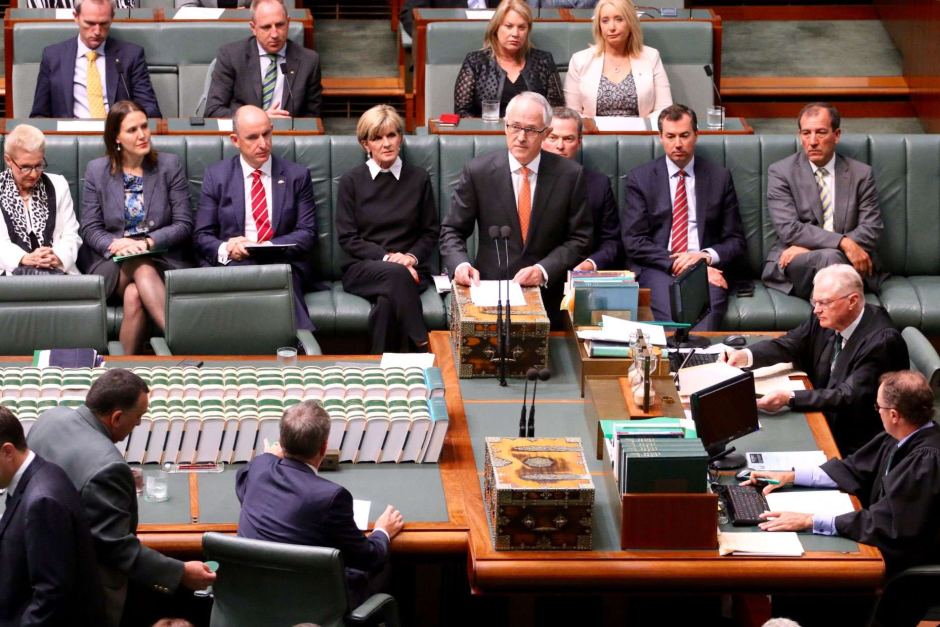 Govt 'risks losing triple-A credit rating'
Prime Minister Malcolm Turnbull insists the government will make prudent savings 'right across the board' as it grapples with budget deficits and rising debt.
But he's dismissed interpretations of a speech by Treasury chief John Fraser that Australia's triple-A credit rating was in jeopardy unless urgent efforts are made to cut spending.
'The media have written that up perhaps a little bit more sensationally than it warranted,' Mr Turnbull told Radio 3AW on Friday.
Mr Fraser on Tuesday night said Australia could not afford to be complacent about its top ranked credit rating - a status enjoyed by only nine other countries.
The nation needed to retain a triple-A ranking to ensure it could service a commonwealth debt interest bill running at just over $1 billion a month, he said.
That figure was projected to more than double within the decade unless action was taken to improve the budgetary position.
Mr Turnbull said the three major credit agencies had given a tick of approval to the government's mid-year budget review and its plan to return to a fiscal balance.
'But we've got to do so in a measured way. We have to do so in a way that drives growth,' he said.
The factor that was most important in bringing the budget back into balance over the long term was strong economic growth.
Mr Turnbull acknowledged government debt was too high and was being driven up by continued deficits.
'What we are seeking to do is to rein that back in by making prudent savings right across-the-board,' he said.
'Wherever we can find a means of doing so, and getting the right policy bang for a smaller taxpayer buck, we will do so.'
Mr Turnbull also committed the coalition to a tight 2016/17 budget and said this year's federal election was 'not going to be a fistful of dollars' campaign.
'My view is that the electorate is very well attuned to the difficult financial situation that the government faces, and the fact that it is in deficit.'
Source: AAP