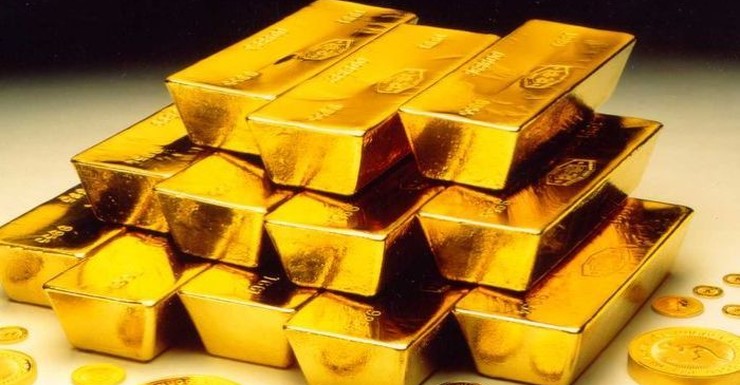 Gold is shining now and anyone can cash in
Have you ever wanted to be a gold speculator? A new trading platform means you can get into the market for as little as $50.
Getting into the gold market is now easier than ever before, and all you need is $50 and the will to try.
Better still, the ongoing fall in the Australian dollar is paying off for gold investors. While our dollar has steadily lost ground against the US currency and we now buy less than US70 cents for every one of our gold dollar coins, those holding real gold have actually been benefitting from the exchange rate decline.
In fact, since early November last year the price of gold in Australian dollar terms has risen by more than $140 per ounce while the global gold price (expressed in US dollars) has fallen by more than $US100 an ounce over the same time period.
A golden mint slice
A secure online trading platform recently launched by the Perth Mint, Australia's largest gold trader, now gives investors the ability to open an account and buy gold with a minimum investment balance of just $50.
The mint's gold trading platform operates in a similar way to a normal bank account, but whenever cash is deposited it is converted into physical gold based on the spot gold price at the time of the transaction. Investors can buy and sell on a 24/7 basis and, if they desire, can actually cash in and have their gold bullion shipped to them.
"Investors are really taking to this innovative gold trading product, which is the first of its type in the world," said Bron Suchecki, the Perth Mint's manager, analysis and strategy. The mint has more than 20,000 customers.
"You can buy a few hundred dollars of gold at a time based on the current spot price and hopefully make a profit" he said. "It's pretty cost effective and your balance goes up and down according to the gold price. You are able to drop down your account balance to as little as $50."
Better still, investors don't need to find a secure place to stash their gold because they can store it at the mint. The Perth Mint, which is owned by the WA Government, currently has around $2.7 billion of gold bullion stored in its vault – which on current gold prices is equivalent to around 2.5 million ounces of the precious metal.
This includes a massive 1 tonne gold coin, the world's largest, which was created in 2011. The mint is one of the largest sellers of gold and silver coins in the world, with the current top seller its Australian Lunar Opal one ounce silver coin valued at $115.
Holding its own
Annual global gold demand, measured on a value basis, exceeded US$200 billion last year, with combined growth in jewellery and central bank demand totalling more than 1,000 tonnes.
Having risen for the best part of a decade, from a price of US$327 per ounce in April 2003 to an all-time peak of US$1,923.70 per ounce in September 2011, the market value of gold has since fallen sharply to around US$1,100 per ounce.
Yet, in Australian dollars, gold is only down by about $200 per ounce and, with expectations our dollar will fall further, that margin is set to shrink.
Dollar's dip works the other way
Think of it this way. If you had bought a pile of US dollars in 2010 when the Australian dollar was actually worth around US$1.10, you would now be sitting on a US dollar gain of more than 30 per cent because our dollar has since fallen heavily.
It's exactly the same with gold, and for that matter any other commodity or asset valued in US dollars. Because gold is universally traded in US dollars, if you had bought gold when the US dollar was weaker than our currency you will have notched up a nice gain by virtue of our dollar having slumped.
"A lot of investors don't understand that there is an Australian dollar gold price," Mr Suchecki said. "If you are going to buy gold in Australia you have to think of the exchange rate. Right at the moment, you are taking an educated bet that the Australian dollar will weaken further."
Source: TND