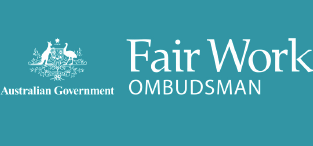 Fair Work Australia says Fruit picking hire firm accused of underpaying workers
A federal-Government approved fruit and vegie picker hire company is accused of not paying 13 overseas workers and underpaying nine others.
Authorities said they warned the man at the centre of the $77,649 Seasonal Worker Program alleged rip-off about the need to pay correct entitlements just five days before the workers arrived from Vanuatu.
The Maroochy Sunshine Pty Ltd workers picked fruit and vegies on farms in the Lockyer Valley, Sunshine Coast and Bundaberg areas.
Maroochy Sunshine is approved under the SWP to hire overseas labour.
The company and owner Emmanuel Bani will face the Federal Circuit Court in Brisbane on Monday over the exploitation claims.
Fair Work Ombudsman Natalie James claims Mr Bani was "contractually obliged" to provide the 22 people on 416 visas with 30 hours of work and pay of more than $500 each week.
He allegedly did not pay 13 and the others earned just $50 to $300.
Ms James said the businessman arranged only "sporadic" jobs in the four to seven weeks the workers were in the country during 2014.
Ms James also alleges the business did not pay annual leave entitlements; breached pay-slip and frequency-of-pay laws and did not comply with a notice to produce employment documents.
Mr Bani could be fined $10,200 for each alleged breach. The business could face penalties of $51,000 for each breach.
"The allegations made by the workers are highly concerning and we have chosen to commence legal action because of the seriousness of the alleged contraventions," Ms James said.
Ms James said Mr Bani was "put on notice" about the need to pay employees' minimum lawful entitlements five days before the alleged rip-offs began.
Ms James will ask the court to order Mr Bani and his company to back-pay the workers, to comply with the notice to produce and to be required to inform the Fair Work Ombudsman in future if they employ any workers.
Source: Caboolture