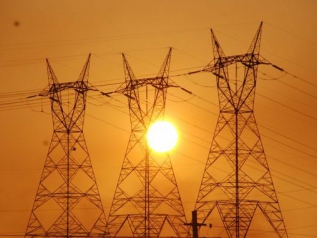 Electricity reprieve for Queensland consumers in Powerlink Proposal
The average Queensland household is set to benefit on its annual electricity bill from Powerlink's Revenue Proposal to the Australian Energy Regulator (AER).
Treasurer Curtis Pitt said Powerlink had proposed a 28 per cent reduction in the indicative transmission price in the first year of its next five year regulatory period, commencing 1 July 2017. 
"On the basis of typical tariffs and consumption we will see the average residential electricity bill continue to stabilise, compared to the 43% increase over 3 years we saw under the previous LNP Government," Mr Pitt said.
"Powerlink is vital to Queensland's economy and renewable energy future, being responsible for delivering electricity to almost four million Queenslanders through its high voltage network.
"This Government-Owned Corporation's commitment to putting downward pressure on electricity prices is good news for Queensland households.
"The transmission price component of electricity bills is also predicted to remain stable on average over the balance of the regulatory period out to 30 June 2022."
Minister for Energy and Water Supply Mark Bailey said Powerlink's Revenue Proposal delivers better value to Queenslanders through increased efficiency to lower costs.
"This is good news for consumers and follows the Palaszczuk Government's decision late last year to direct Energex and Ergon to accept the independent AER's decision and lock in price stabilisation for Queensland consumers," MR Bailey said.
"Powerlink's Revenue Proposal to the AER delivers business efficiencies and provides for the safe and appropriate operation and maintenance of its network.
"In addition, Powerlink is also working hard to grow the commercial, non-regulated component of its business, which involves providing electricity connections to large electricity users such as renewable generators, mines and the LNG industry.
"The Palaszczuk Government is focused on supporting Powerlink to grow the commercial side of its business, which in turn provides economic benefits for all Queenslanders."
Powerlink Chief Executive Merryn York said the business' focus is to lower the cost of its regulated transmission services while still achieving reliability of supply outcomes. 
"Powerlink is focused on doing its part in the overall electricity supply chain to deliver better value to consumers and customers," Ms York said.
"Our approach is to lower costs by minimising investment in our network using alternative practices while still maintaining the reliable supply consumers and customers have come to expect.
"We also want to have greater involvement of stakeholders in long-term planning of our network to better align investment decisions with stakeholder requirements."