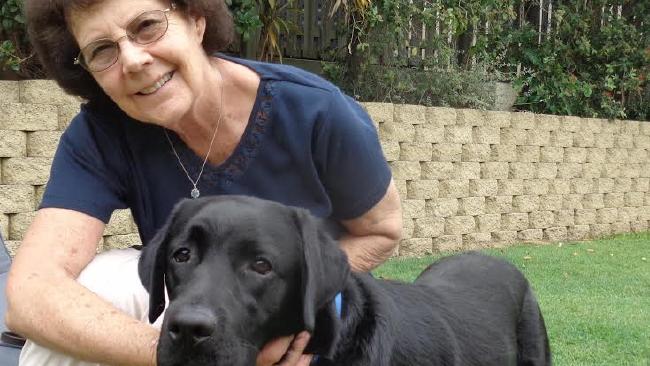 Call for more volunteers to help foster Seeing Eye Dogs in Moreton Bay
Narangba's Monica and Howard McAllister have looked after 12 puppies over the past eight years.
The retired couple raise puppies for Seeing Eye Dogs Australia and are sharing their story in the hope that others might do the same.
"It is a wonderful hobby and something for the community, it's win-win for us and the community" Mrs McAllister said.
She said raisers were typically given a puppy at eight weeks of age which they looked after until they were about 14 months old, and while handing them back could be tough, they knew it was for a great cause.
"It's hard, you do bond and you care about their welfare into the future but I always look at it like it's not my dog," she said. "It is my hobby, my work."
Puppy raisers are given full support from Seeing Eye Dogs Australia, which includes help with training and all food and medical bills are paid for.
"We take them wherever we go and expose them to traffic noise, the city, buses, trains, church and the cinema," Mrs McAllister said.
The dogs are given special jackets to wear when they are out which allows them into most spaces and lets people know they are working.
"But when we're at home they are just puppies," Mrs McAllister said.
She said raisers help to teach the dogs basic manners like sitting, waiting for food and food refusal before they head into more serious training at 14 months.
If you are interested in becoming a puppy carer or would like to find out more about Seeing Eye Dogs Australia visit www.seda.org.au or call 1800 037 773.
Source: Quest News