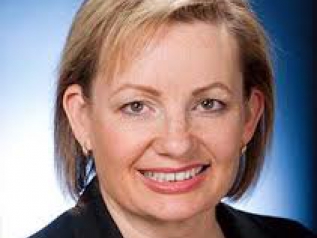 Backlash against possible pap smear charge grows
More than 29,000 people have signed a petition against a supposed $30 charge for pap smears, as outrage grows against the federal government's changes to the way it pays pathology providers under the Medicare Benefits Schedule.
But pathologists and medical researchers have raised doubts the changes will result in a $30 cost for pap smears, pointing out the government is only proposing to cut payments to pathologists by $3.20 per pap smear.
And a spokesman for Health Minister Sussan Ley said the only changes proposed were a cut to "an inefficient payment – worth between $1.40 and $3.40 – that is paid direct to pathology corporations separate to the Medicare rebate".
On December 15, in its mid-year budget update, the federal government announced plans to cut bulk-billing incentive payments for pathology services, including pap smears, blood tests and urine tests, from July 1, 2016.
It says these changes - and changes to bulk billing for MRI scans and other imaging services - will save $650 million over four years.
The Royal College of Pathologists of Australasia has said the move would force patients to pay at least $30 for pap smears, as well as higher costs for urine and blood tests, because previous government cuts made it "very unlikely" laboratories would be able to absorb the added costs.
While the government disputes those figures, a social media backlash rapidly gathered pace on Tuesday night, after an article was published on women's site Mamamia about the three-week old pap smear announcement.
An online petition against the changes, started by student activist Brigitte Garozzo on Tuesday night, had gathered more than 29,000 signatures by Wednesday afternoon. Hundreds of respondents signalled they would attend a rally planned for February.
The government has said it will only cut payments to pathology providers, and not to GPs or to rebates for the services.
A Sydney pathologist, who asked not to be named, said: "There shouldn't be any outrage - the pathology companies will absorb it. And I'm a pathologist!"
But the Australian Medical Association said the changes would effectively cut much more from pathology providers, and those medical costs would be passed on to consumers.
"When they [the government] make these announcements, just like the co-payments, they don't talk to anyone," AMA president Brian Owler said. "They don't talk to pathologists, they don't talk to doctors, they just make these announcements and then they wonder why everyone gets upset."
In a statement on Wednesday morning, federal Labor health spokeswoman Catherine King said the cuts would have a "devastating impact on women's health".
"Labor is deeply concerned by reports these cuts could force women to pay more for crucial preventive health checks like pap smears that are essential for detecting life-threatening conditions like cervical cancer," she said.
"Every year, over 800 Australian women are diagnosed with cervical cancer, and around a third of those women are likely to die from the disease."
However, the government has already announced it will phase out pap smears from 2017, in favour of human papillomavirus (HPV) testing.
The changes follow recommendations from the Medical Services Advisory Committee, which said the changes - together with the HPV vaccination program - would reduce the rate of cervical cancers by 15 per cent.
Under the renewed National Cervical Screening Program, women aged 25 to 74 years, both HPV vaccinated and unvaccinated, will be invited to undertake a test for HPV, the virus that can cause pre-cancerous abnormalities, every five years.
The process for testing for HPV is the same as for the pap smear, and the procedure will be covered by the Medicare Benefits Schedule.
Source: AAP