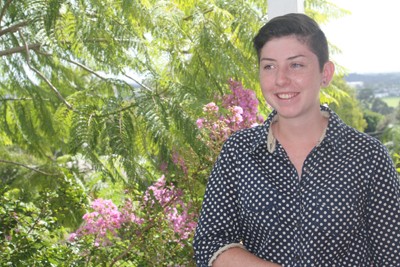 Awards honour Moreton Bay Region community legends
Residents of Samford Valley, Eatons Hill, Highvale and Camp Mountain are amongst 48 nominees for Moreton Bay Regional Council Australia Day Awards.
They include Samara Jarvie from Eatons Hill, a finalist for the Young Citizen of the Year award who has been nominated for her outstanding community service and charity undertakings.
Awarded the Tom Fitzsimon Award for service to Mt Maria College Mitchelton and to her community last year, she has fundraised and generated awareness for causes such as Caritas, St Vincent De Paul and the Orange Sky Laundry Foundation.
"I never thought that the things that I have done were worthy of such an award (nomination)," Ms Jarvie said.
The 17-year-old also volunteers at food outreach programs, raised $8000 for the Leukaemia Foundation's World's Greatest Shave, runs youth group activities at All Saints Catholic Parish at Albany Creek, and has done community work in Timor Leste and the Philippines.
"We have much more than a lot of other people around the world," Ms Jarvie said.
"I think it's important for us, because we live in Australia and we have so much, to give some of that back.
"I don't think it's fair to sit with a TV, a microwave, a fridge, running water and be doing nothing with the wealth that we have."
Twelve months after being named the Australian of the Year Local Hero, Camp Mountain resident and founder of the Givit charity website, Juliette Wright, has again been nominated for the esteemed Moreton Bay Citizen of the Year award.
Her work to help alleviate the effects of poverty has resulted in almost 130,000 donations to people in need.
The Moreton Bay Australia Day Awards, to be announced at a ceremony at the Redcliffe Cultural Centre on 23 January, also include a new accolade.
"I'm so happy that we've included a Volunteer of the Year award this year, because there are so many people who tirelessly and selflessly give their time to help others," Mayor Allan Sutherland said.
Nominees for the award include Highvale's John Easley, who served on Pine Hills Football Club's committee for more than 30 years, and Camp Mountain local and Redcliffe Softball Association secretary, coach and manager, Kerrilee Davies.
Girl Guides, Meals on Wheels, Bray Park State School, 126Army Cadet Unit and VIEW Club volunteer Suzanne Schultz of Strathpine, and Samford Valley's Chloe Pacey, who has provided more than 100 hours of service to her community through the Samford Leo Club, are also nominated.
Ms Pacey's other community involvements include Operation Christmas Child, Cancer Council, sex slave rescuers Destiny Rescue, collecting clothing for a Kenyan orphanage and support for Helping Hands, funding a prosthetic hand for a Cambodian landmine victim.
Australian under-16 futsal player Stinson Whitlock, of Ferny Hills, and Australian ice skating representative Isabel Forrest, of Strathpine, are nominated for the Moreton Bay Youth Sports Award.
Mayor Sutherland said all the award nominees deserve recognition "because these people are helping to make this region a great place to live".
Source: The Westerner