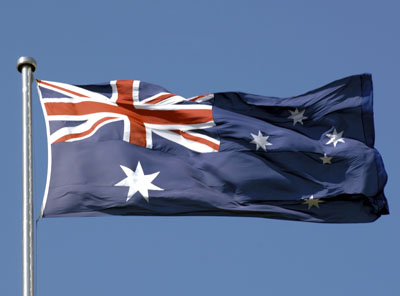 Australia Day Honours list 2016: Proud To Be Australian
From all walks of life they come and to all corners of the community to which they contribute.
And now it's their turn to take a deep bow.
This year's Australia Day honours list includes more than 600 Aussie men and women, whose remarkable achievements range from high-profile humanitarian missions to humble work at the grassroots level of society's most needy.
"They are a source of courage, support and inspiration, and we are a stronger, safer and more caring nation because of them," Governor-General Sir Peter Cosgrove said in announcing the awards.
The Australians added today to the General Division of the Order of Australia include 10 new Companions of the Order, the second highest honour that can be bestowed on civilians.
TV personalities Lisa Wilkinson and Melissa Doyle children's book author Jackie French, sports administrator David Gallop and former Australian Rugby League chairman John Chalk are among the high-profile recipients.
AUSTRALIAN OF THE YEAR: 2016 WINNERS REVEALED
But it's the people most of us have never heard of — the battlers toiling without fanfare — who form the backbone of this year's list.
People such as Sydney mum Megan Fookes, co-founder of Rare Voices Australia, an advocacy group for people living with a rare disease, and Newcastle campaigner Robyn Cotterell-Jones, whose Victims of Crime Assistance League has provided a voice and support for hundreds of victims of serious crime.
Sir Angus Houston, chairman of the Council of the Order of Australia, said the awards were a public recognition of people who "provide outstanding community service and whose achievements enhance national identity".
Of the General Division of the Order of Australia recipients this year, only 30 per cent were women.
But a look at the data reveals the imbalance is due to a lack of female nominees, rather than any kind of bias on behalf of the 19 members of the Council of the Order of Australia who make up the judging panel.
Overall, a record 74 per cent of people nominated this year received an award.
When it came to female nominees, an even higher proportion — 75 per cent — were given the nod.
Almost 60 Defence Force members will be honoured today with a variety of medals. Four military members will receive either the Distinguished Service Cross, or a bar to a DSC they have already won.
Major-General Craig Orme, who helped lead Australia's fight against Islamic State in the Middle East, is among the recipients.
The Queensland State List By post code
 
SLY
Peter David
4000         
AO
SPENCE
Susan Hilary
4000
AO
DU PRE CHAMIER
Nigel Adrian
4007
AM
GARDNER
Michael Anthony
4007
AM
PARKINSON
Paul Dudley
4018
OAM
BARTON
Maxwell Robert
4020
OAM
PATEL
Thakorbhai Babubhai
4030
OAM
STUART
Kym Robina
4031
AM
BOURKE
Darrel John
4034
OAM
BRIMBLE
Mark Andrew
4035
OAM
MACCARONE
John
4035
OAM
HULTGREN
Ralph Harold
4051
AM
CHAPMAN
Raymond Arthur
4053
OAM
DOWSE
Noel Edmund
4053
OAM
ROBINSON
Clifford Farrington
4053
OAM
DEVLIN
Ralph Patrick
4059
AM
FOLEY
Lynne Mary
4059
OAM
GOW
Alistair Robert
4061
OAM
JULL
Gwendolen Anne
4061
AO
DICKENSON
Carol Ann
4065
AM
PENFOLD
Paula Jean
4066
AM
HOLMES
Beryl Joan
4067
OAM
CURNOW
Graeme James
4068
OAM
KENDALL
Noel
4069
OAM
WHITE
Michael Duckett
4069
OAM
HEALY
Karen Elizabeth
4072
AM
COLE
John Rowland
4074
OAM
SUMMERSON
Neil Edwin
4103
AM
TIERNEY
Michael Leo
4104
OAM
JOHNSON
Fred
4110
OAM
HOLLEY
Paul Cameron
4111
OAM
SAUER
Allan John
4121
OAM
FRASER
Beverley Joan
4122
OAM
TRONC
Keith Ernest
4122
OAM
EFSTATHIS
Stathis E
4163
OAM
REID
Mervyn
4164
OAM
FRITSCHY
Ronald Carl
4171
AM
DUNN
Ross Stuart
4178
AM
EDWARDS
Kenneth Ronald
4179
OAM
SIVYER
Linda Elizabeth
4179
OAM
WATERS
Donald James
4208
OAM
ROBILOTTA-GLENISTER
Phyllis Ann
4216
OAM
BELL
Andrew Pierce
4217
OAM
VEIVERS
Michael Desmond
4217
AM
BEVAN
Colin Russell
4228
OAM
EFSTATHIS
Vlasis Pitsonis
4305
AM
RIECK
Joycelyn Beatrice
4340
OAM
ASHFORD
Raymond Richard
4352
OAM
BENJAMIN
Frank Morris
4361
OAM
COVENTRY
John Richard
4385
OAM
SORLEY
Jean Elsie
4408
OAM
PATCHING
Ross Peter
4502
OAM
EATON
Stephen Charles
4519
OAM
HARRINGTON
Anthony Peter
4559
OAM
WEAVER
Edward William
4560
OAM
LOUGH
John Richard
4566
OAM
MOFFATT
Tracey L
4567
AO
FAZLDEEN
Allan Daniel
4575
OAM
JONES
Donald
4650
OAM
FAIRLIE
Edith Marjorie
4655
OAM
AMBROSE
Douglas Bevan
4670
OAM
ING
Alma
4670
OAM
LAVER
Rodney George
4700
AC
TAYLOR
Wallace John
4701
OAM
MCDONALD
Robert John
4824
OAM
PITT
Frederick Warren
4865
AM
MOON
Steven James
4870
OAM
SKEENE
George Bertram
4870
OAM
STEPHEN
Napau Pedro
4875
AM
BRAES
Thomas John
4880
OAM

 

Source Australia Day Awards, Courier-Mail