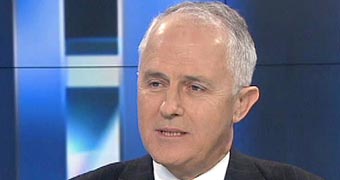 All options on the table on election timing talks rise on Double Dissolution Election bfore May
Government sources have told Sky News 'all options' remain on the table regarding the timing of the election.
Federal cabinet met for the first time this year to discuss an election-year strategy based on the economy and employment.
The government's proposed tax reform package was expected to be at the centre of the agenda, alongside workplace reform.
Legislation for the Australian Building and Construction Commission will be re-introduced when parliament returns next week and will provide a trigger for a double-dissolution election.
If triggered, a double-dissolution could mean an early election, though Sky News Chief Political Reporter Kieran Gilbert says the most likely option would still be for a vote later in the year.
The cabinet meeting comes at a time of internal party divisions over the issue of same-sex marriage.
Divisions were sparked by dumped senate leader Eric Abetz after he suggested MPs would not be bound by the result of a plebiscite on the issue.
Liberal Senator Zed Seselja told Sky News he expected the parliament would reflect the result of a plebiscite in its own vote.
'Should the Australian people, in a fair process, vote yes in favour of same-sex marriage, then I wouldn't seek to frustrate that,' Senator Seselja said.
Source: Sky News