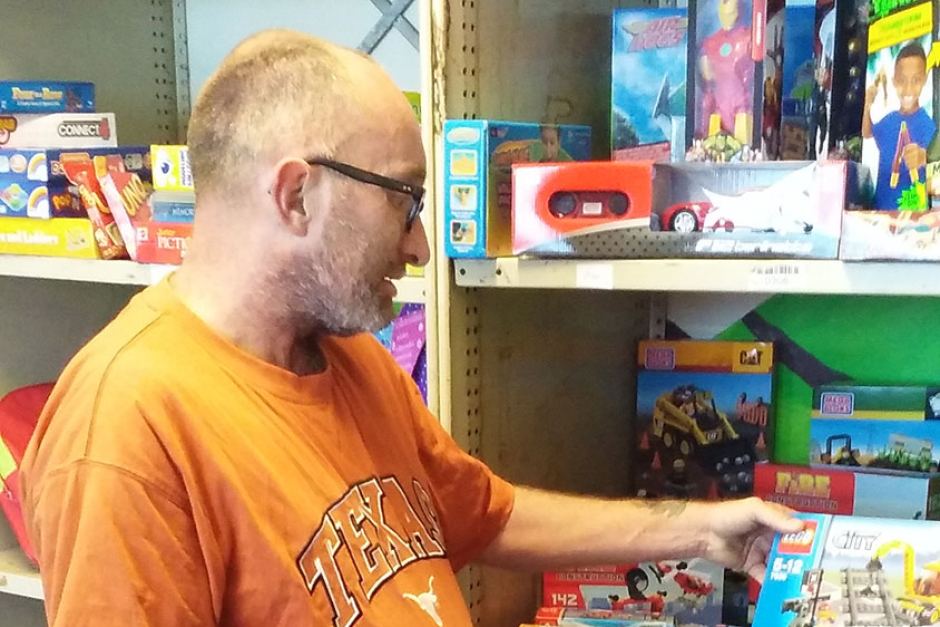 Wesley Mission's Red Bag Appeal brings Christmas joy to Queensland families in need
Thousands of underprivileged families across Queensland will get to experience a Christmas table with all the trimmings this year thanks to the efforts of the Wesley church group.
The Wesley Mission Brisbane's Red Bag Appeal is now in full swing, providing essential festive treats to those most in need.
Volunteers have been working since October to fill 2,500 red shopping bags with donated non-perishable items that most people take for granted on Christmas Day.
Wesley Mission Brisbane executive director Geoff Batkin said more than 500,000 people across Queensland were living in crisis and worried about what they would do at Christmas.
"Typically they are people on disability pensions, on Newstart, but one of the groups we're finding at most need at the moment are particularly women over 65 and for the first time in their life they're actually experiencing poverty," Mr Batkin said.
"When you actually see people come to the office and feel a sense of hopelessness, they then see what's inside the red bag and then start telling stories about what it's going to mean for them, their families and particularly their children."
The bags are filled with everything from puddings to nuts, sauces and Christmas crackers.
Colin Young, who was given a red bag, said it meant his family would be able to experience Christmas this year.
"Organisations like Wesley are a real godsend to people because it means they are able to have some sort of normality to Christmas, particularly when there's been situations like broken homes and other situations that are not normal situations that families have to deal with," Mr Young said.
The Red Bag Appeal continues until Wednesday and the charity is encouraging people to continue to donate.
It only takes $35 to fill a red bag and donations can be made at wmb.org.au or dropped in to the charity's office at Fortitude Valley.
Source: ABC News