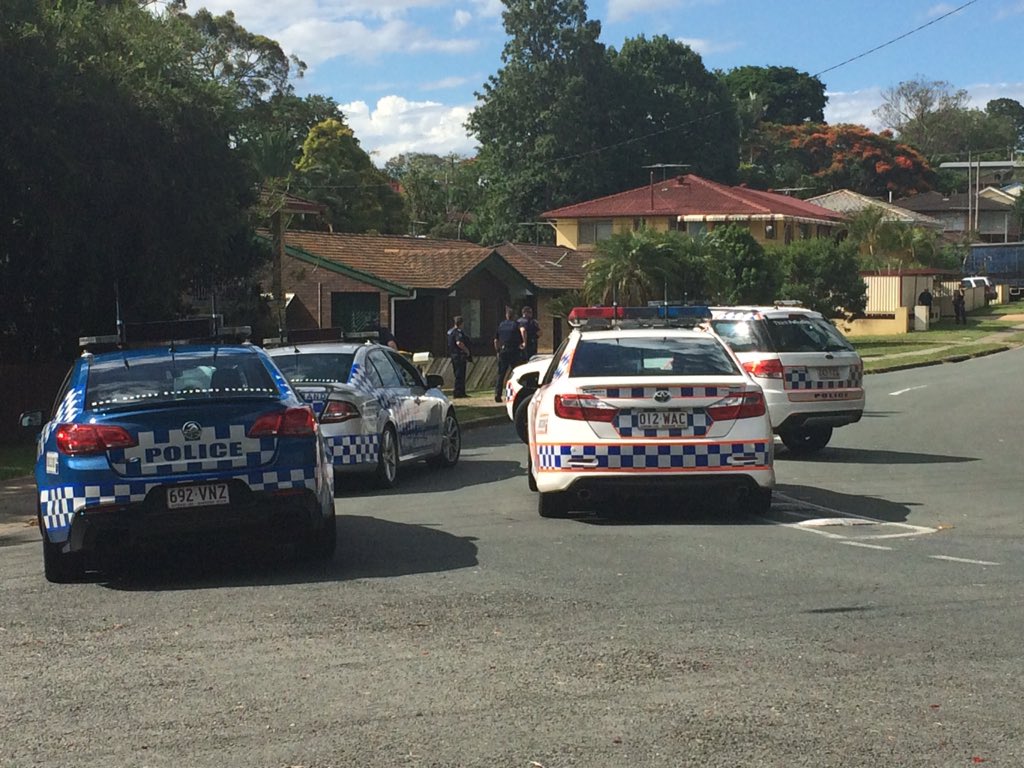 Wanted Man still at large: Siege at Kallangur
Update: Police have charged a 25-year-old man following the alleged damage of a house at Kallangur yesterday afternoon.
About 2:40pm yesterday, Police received reports that shots had been fired from the address. Upon attending, police arrived to find an empty house and during a search of the property, they located a firearm and found that significant damage had been done to the home.
Police located the Kalangur man at about 10:30 am today and he was subsequently charged with one count each of wilful damage and unlawful possession of a firearm.
The man is expected to appear at the Pine Rivers Magistrates Court on January 11, 2016.
Earlier: A massive manhunt spanned across Brisbane's northside as police scoured the suburbs for a gunman.
Anyone with information are  urged to call 000.
The dramatic scenes unfolded about 3pm Friday after police received reports a man had shot at the ceiling of a Kallangur home and also shot himself in the hand.
The gun was later found, but the man was still on the run on Saturday morning.
Officers first descended on a Wattle Street home armed with guns and a sledge hammer in the face of the dangerous situation.
Negotiators yelled instructions into the brick home for the man to come out with his hands up.
But receiving no answer, officers stormed the home, but found it empty.
It understood the house was extensively damaged inside.
Armed officers then rushed to Learmonth Street in Strathpine, surrounding a property and locking down nearby streets.
A woman with dark hair and wearing a long dress came out, directed to put up her hands.
 It is understood she lives on the first floor of the home, with the owner who lives upstairs and is currently on holidays.
Police again yelled for a man to come out of the house but again could find no sign of him.
Stunned locals abandoned their Christmas parties, watching the scenes unfold in the usually quiet suburbs.
Brendan Evans, who has lived in Kallangur about four years, said the drama was unexpected.
"We know people who live behind the (Wattle Street) house who heard some noises around 11am and then 3pm but that may not have been related," he said.
"You hear sirens coming along the main road all the time so you normally think they are heading somewhere else."
Local Angela Kenzler said she heard helicopters.
"I did hear a big bang but I had just thought the neighbours had dropped something," she said.
Police said the ongoing matter was still a danger for the individuals involved.
Source: Quest News