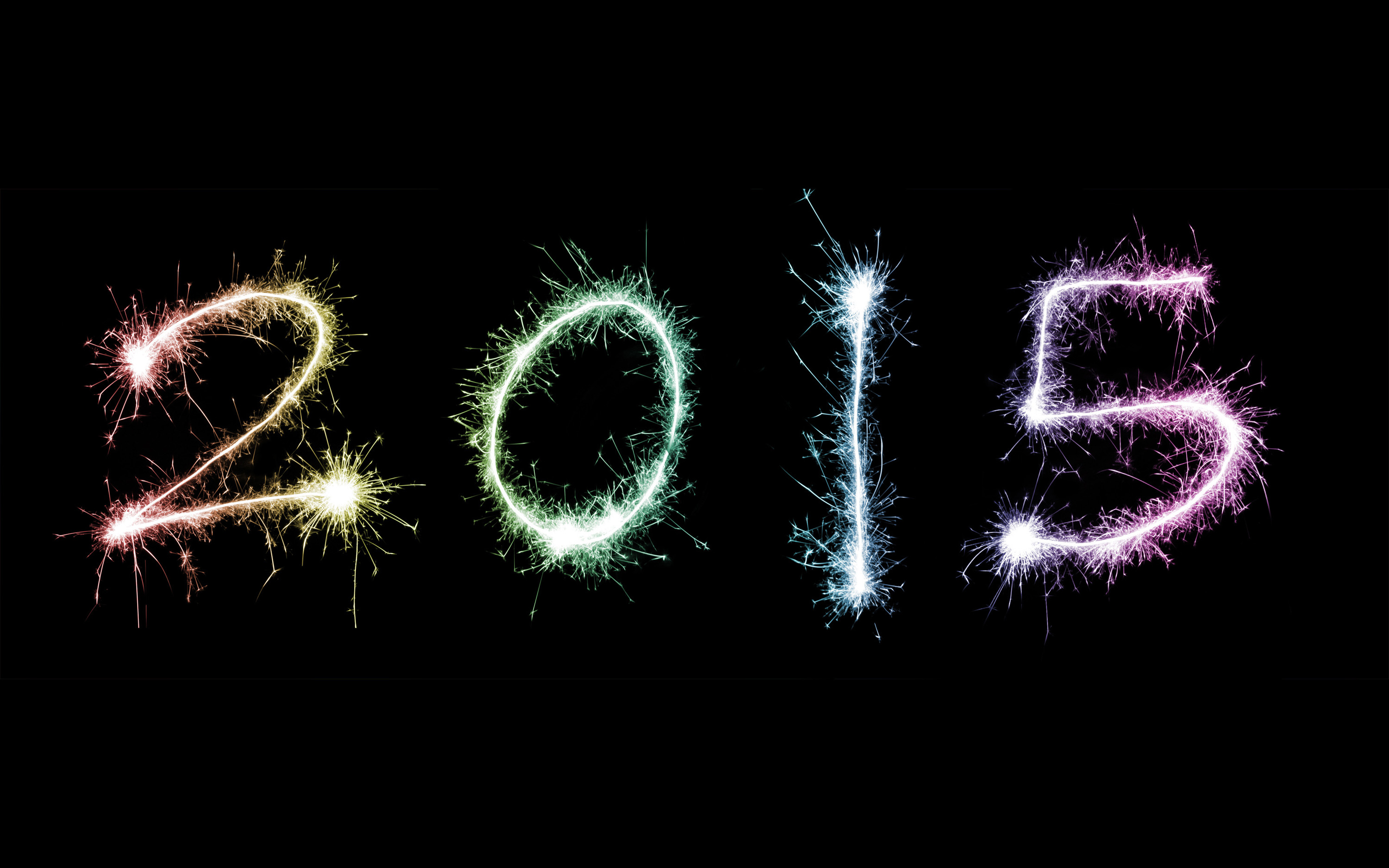 The biggest international stories of 2015
January
Charlie Hebdo shooting in Paris
Brothers Cherif and Said Kouachi killed 12 people in an attack on the French satirical magazine Charlie Hebdo in Paris. In the aftermath, another gunman, Amedy Coulibaly, stormed a kosher supermarket in Paris, killing four people. The trio were shot dead by police in separate raids on January 9.
Nigerian town 'wiped off the map' by Boko Haram
Boko Haram militants attacked the town of Baga, on the shores of Lake Chad, with satellite images showing devastation of catastrophic proportions. While it was not clear how many people died in the attack, some reports suggested thousands may have been killed.
February
Peter Greste released after 400 days behind bars
Australian journalist Peter Greste was released and deported from Egypt more than a year after he was locked up on charges of aiding banned Islamists. Greste's story was told in a two-part Foreign Correspondent aired in July and August.
Putin critic gunned down in Moscow
Boris Nemtsov, a former deputy prime minister of Russia, was gunned down while walking across the Bolshoi Moskvoretsky bridge, not far from the Kremlin. The incident was captured by CCTV cameras. He was due to lead an opposition rally the next day.
March
Germanwings plane brought down by pilot
German pilot Andreas Lubitz deliberately crashed a Germanwings plane into the French Alps, killing all 150 people on board. In June it was revealed that Lubitz, who suffered severe depression, saw five doctors in the month before the crash.
Singapore's founding PM Lee Kuan Yew dies
Singapore's first prime minister and the man widely credited with the city state's economic success, Lee Kuan Yew, died after spending several weeks in a critical condition. He was 91.
Gunmen kill tourists at Tunisian museum
Gunmen attacked the Bardo Museum in Tunis, killing 22 people, including Australian-Colombian national Javier Camelo. Islamic State claimed responsibility for the attack, but the Tunisian government said it was organised by the Al Qaeda-linked Okba Ibn Nafaa Brigade.
Tropical Cyclone Pam devastates Vanuatu
Tropical Cyclone Pam slammed into Vanuatu, killing at least 16 people and leaving behind a trail of devastation. It was one of the strongest tropical cyclones to have hit the South Pacific.
New volcanic island forms off Tonga
A volcanic eruption created a new island about 65 kilometres south-west of Tonga's main island, Tongatapu. In June, British adventurer Ian Argus Stuart spent 11 days on the island, surviving only on squid, bird eggs and coconuts that washed ashore.
April
Andrew Chan and Myuran Sukumaran executed
Bali Nine drug smugglers Andrew Chan and Myuran Sukumaran were executed by firing squad in Indonesia, prompting Australia to recall its ambassador from Jakarta in protest. In October, after two consecutive periods of weak economic growth, Indonesia announced a moratorium on executions.
Al Shabaab terrorists attack Kenyan university, killing 147
Al Shabaab masked gunmen stormed the Garissa University College in Kenya killing at least 147 people during morning prayers.
Thousands killed as earthquake rocks Nepal
A massive earthquake strikes Nepal killing thousands of people and levelling historic temples. ABC journalist Siobhan Heanue was visiting a temple complex on the outskirts of Kathmandu reporting on the widespread destruction caused by the quake.
State of emergency declared in Baltimore
A state of emergency was declared in the US city of Baltimore after protesters clashed with police following the funeral of Freddie Gray, a 25-year-old black man who died from a spinal injury suffered in police custody.
May
Ireland votes 'Yes' in gay marriage referendum
Ireland voted in favour of allowing same-sex marriage in a historic referendum, making the largely Catholic country the world's first to make the change after a popular vote.
David Cameron's Conservatives win UK election
British Prime Minister David Cameron was returned to power in a surprising UK election, promising to lead a government for "one nation".
Sorcery violence continues in PNG
Violence against people accused of witchcraft and sorcery continued across PNG. In May, missionaries said a woman was axed to death. Others were saved from a similar fate after police intervention.
June
US Supreme Court legalises same-sex marriage
In a historic triumph for the American gay rights movement, the US Supreme Court ruled that the Constitution provides same-sex couples the right to marry, a decision US President Barack Obama hailed as "a victory for America".
Donald Trump announces White House run
Donald Trump, one of America's most flamboyant and outspoken billionaires, threw his hat into the Republican ring in the race for the White House. In December, Mr Trump controversially called for a ban on Muslims entering the United States.
Gunman shoots dead nine at church in Charleston, South Carolina
Dylann Roof, 21, is suspected of shooting dead nine people at a church in Charleston, South Carolina, in an apparent hate crime. He is yet to face trial.
Gunman kills dozens at Tunisian beach resort
A gunman dressed as a beach-goer killed 38 people, most of them British and European tourists, at a resort hotel in the Tunisian town of Sousse. Witnesses reported that Seifeddine Rezgui, an apparent supporter of the Islamic State group, smiled as he shot tourists with a Kalashnikov assault rifle.
Earthquake hits Malaysia's Mount Kinabalu
Australian climber Vee Jin Dumlao was among 137 people stranded when a magnitude-6.0 earthquake hit Malaysia's Mount Kinabalu. Ms Dumlao described waiting at the mountain's peak for more than nine hours for rescue.
July
Haze from Indonesian peat fires blankets South-East Asia
Fires burning in Indonesia sparked a haze which covered parts of Indonesia before spreading across the region. In November, Indonesia correspondent Adam Harvey documented the deadly consequences of the haze for both people and animals.
World powers, Iran agree to historic nuclear deal
Iranians celebrated in the streets as the nation and six world powers reached a nuclear deal, capping more than a decade of on-off negotiations with an agreement that could transform the Middle East.
China's share market crashes
Panic set in on China's share markets in early July as traders called in investors' loans after massive drops on the Shanghai Composite index. At home, Chinese money continued to flow into property at an extraordinary rate, prompting money laundering fears.
United States and Cuba restore diplomatic ties
The United States and Cuba agreed to a historic deal to re-establish full diplomatic relations severed 54 years ago in the angry heat of the Cold War.
Greece accepts third bailout, avoiding Euro exit
After bank closures and a referendum, Greece's leftist Prime Minister Alexis Tsipras accepted a third bailout from the country's creditors, avoiding an exit from the Euro. By September, Mr Tsipras had resigned and called a snap election, which he easily won.
Mexican drug lord 'El Chapo' makes daring escape from prison
Joaquin 'El Chapo' Guzman, one of the world's most notorious drug lords, escaped from a maximum-security prison in Mexico, embarrassing officials who had promised that his 2001 escape would be his last.
Debris from MH370 washes up on Reunion Island
A two-metre-long piece of plane wreckage washed up on Reunion Island in Indian Ocean. In September, French prosecutors formally identified a piece of wing as part of MH370, which disappeared in March 2014 en route to Beijing from Kuala Lumpur.
Volcanic ash cloud envelops Indonesia
Thousands of holidaymakers were stranded in Bali when an ash cloud from a volcanic eruption at Mount Raung enveloped the Indonesian island, preventing flights departing or arriving. In November, another eruption at Mount Rinjani saw more ash pushed into the air.
August
Huge explosions rock China's Tianjin
Two huge blasts at a warehouse in the Chinese port city of Tianjin storing hundreds of tonnes of toxic sodium cyanide killed 173 people. The explosions were so large they were seen by satellites in space and registered on earthquake sensors.
Singapore celebrates 50 years of independence
Singapore celebrated 50 years of independence. The country with a population of just over 5 million defied the odds by becoming one of the wealthiest countries in the world.
Bomb rocks Bangkok's Erawan Shrine
A bomb at a Hindu shrine in central Bangkok killed 20 people and sparked a manhunt across Thailand. In September, the ruling junta said arrested suspect Adem Karadag was responsible for the attack.
September
Photos of drowned Syrian toddler shock the world
Pictures of a toddler's lifeless body washed ashore on a Turkish beach sparked horror around the world. The images raised the emotional temperature of the debate about Europe's refugee crisis, including in Australia.
Russia begins air strikes in Syria
Russia began air strikes against targets in Syria in September. The US raised concerns that the intervention, Russia's largest in the Middle East in decades, was targeting areas not held by Islamic State, adding to tensions between the two former Cold War foes.
Thousands killed in Hajj stampede
A stampede at the annual Hajj pilgrimage in Saudi Arabia's holy city of Mecca killed more than 2,200 people, according to the AFP news agency, far more than initial reports suggested.
Germany, Austria open borders to refugees
Austria and Germany threw open their borders to asylum seekers travelling from Hungary. By early December, Germany had registered nearly 1 million asylum seekers, including over 200,000 in November alone.
Volkswagen cars found with 'defeat device' for emissions test
US regulators found Volkswagen manufactured vehicles designed to evade government pollution controls, forcing the German auto giant to recall millions of cars and the resignation of chief executive Martin Winterkorn.
October
Inside North Korea
North Asia correspondent Matthew Carney was given rare access to North Korea as the country marked the 70th anniversary of the ruling Workers' Party. His reports highlighted the divide between the country's rich elites and the millions of peasants who continue to endure grinding poverty and hunger.
Suicide bombers kill scores at Turkish train station
Twin suicide bombs at a peace rally in Turkey's capital, Ankara, organised by pro-Kurdish opposition groups killed more than 100 people. Anti-government protesters took to the streets in the wake of the attack.
Russian airliner downed over Egypt's Sinai desert
An Airbus A321 operated by Russian airline Metrojet crashed into Egypt's Sinai desert, killing all 224 people on board. Russia said the plane was likely brought down by a bomb, but Egypt said it found no such evidence.
China ends one-child policy
China announced the end of its hugely controversial one-child policy. A bill was signed into law in December allowing all couples to have two children.
Political crisis hits Vanuatu after MPs convicted of bribery
Vanuatu's president revoked the controversial pardons granted to 14 MPs convicted of bribery, sparking a political crisis in the country. The ABC's Liam Fox was in Port Vila as the crisis unfolded.
Violence breaks out in Israel and the West Bank
A new wave of violence swept through Israel and the occupied territories, sparking fears of a third intifada, or uprising.
November
Terror in Paris
Coordinated attacks by extremists with ties to Islamic State left 130 people dead in Paris, including 90 at the Bataclan concert theatre. In the following days, Abdelhamid Abaaoud, believed to be the main organiser of the attacks, was killed during a dramatic raid on an apartment building in northern Paris.
Russian warplane shot down by Turkey
Turkish fighter jets shot down a Russian warplane near the Syrian border, further complicating the tense situation in Syria.
Islamic State suicide bombers kill dozens in Beirut
Two suicide bombers targeted a stronghold of Lebanon's Shiite Hezbollah movement in southern Beirut in an attack claimed by the Islamic State group. Middle East correspondent Matt Brown described scenes of carnage and chaos after the attack.
Aung San Suu Kyi wins historic Myanmar election
Aung San Suu Kyi claims a historic victory in Myanmar, with her National League Democracy party securing a majority to govern. Correspondent Liam Cochrane described the joy of the thousands of NLD supporters as irrepressible.
Asylum seeker's joyful end to 'journey of death'
The ABC Middle East team had a hand in a happy ending after committing to helping Nazieh Hussein, an elderly Syrian asylum seeker, reunite with his loved ones.
RAAF plane recorded during South China Sea flyover
A recording of a radio message sent by a RAAF surveillance plane provided the first evidence that Australia was carrying out "freedom of navigation" exercises over the South China Sea.
Fiji's military accused of interfering with police
Fiji's police commissioner Ben Groenewald resigned over "military interference" with policing, including with his attempts to prosecute officials who were filmed beating prison escapees with wooden and metal poles.
December
Historic agreement at Paris climate change conference
The global climate change conference in Paris adopted an international accord aimed at transforming the world's fossil fuel-driven economy within decades.
Oscar Pistorius convicted of murder after appeal
A South African court convicted South African athlete Oscar Pistorius of murder over the death of his girlfriend. The Blade Runner now faces the prospect of serving at least 15 years in prison.
14 killed in mass shooting in San Bernardino, California
Syed Farooq and Tashfeen Malik shot dead 14 people at a disability centre in California. In the aftermath, the New York Times published a front-page editorial calling for an end to gun violence. The FBI later said the married couple were homegrown extremists, apparently inspired by the Islamic State group.
FIFA bans Blatter, Platini for eight years
Embattled football powerbrokers Sepp Blatter and Michel Platini were banned from the sport for eight years over a suspicious $US2 million payment made to Platini in 2011. Earlier in the year, Blatter was showered in fake dollars by a British comedian. Vladimir Putin, meanwhile, said Blatter deserved the Nobel Peace Prize.
#BlackLivesMatter: The hashtag that spawned a mass movement
Eight months after the death in custody of 25-year-old Baltimore man Freddie Gray, #BlackLivesMatter made the leap from hashtag to mass political movement. Sally Sara travelled to the United States to report the story for Foreign Correspondent.
Source: ABC News