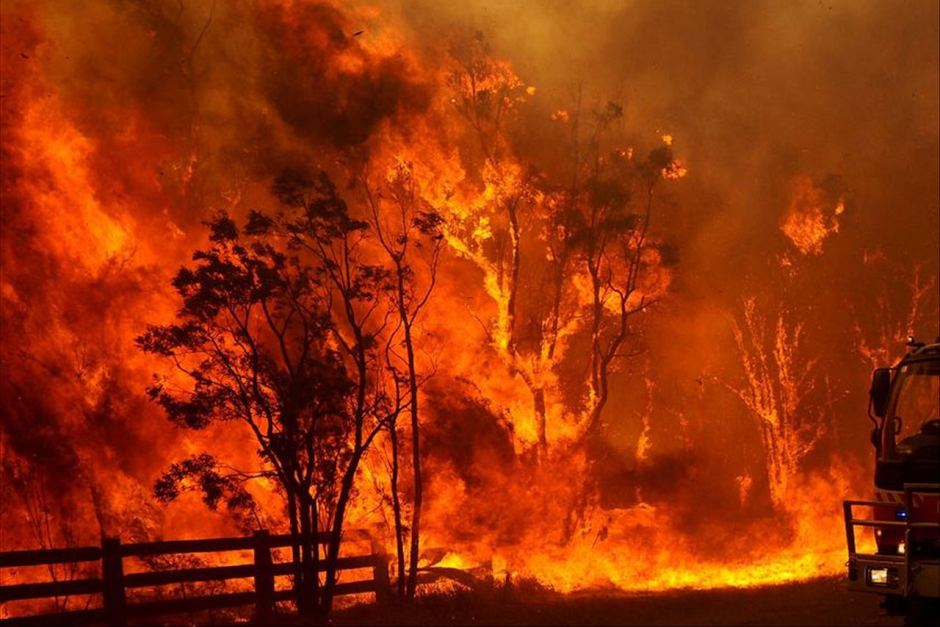 Take fire safety seriously this Christmas - Seriously !
It's beginning to look a lot like Christmas and Queensland Fire and Emergency Services (QFES) is urging all Queenslanders to put fire safety first when putting up Christmas decorations this festive season. 
QFES Deputy Commissioner Mark Roche said many people underestimated the danger faulty electrical decorations could create.
"Christmas trees and fairy lights are a traditional part of the Christmas holiday but they can also be a major hazard and source of fuel in a fire," Mr Roche said.
"One spark is all it takes. It's important to check all Christmas decorations for wear and tear before using them and to dispose of them if they are damaged or frayed.
"The Christmas fire safety message is important for both home and business owners who decorate their premises with colourful light displays and Christmas trees."
Mr Roche said many premises were left unattended over the break so it was essential that extra safety measures were taken.
"We want everyone in Queensland to have a light, bright and safe Christmas this year – decorate and celebrate responsibly," Mr Roche said.
"Use common sense when it comes to safety and take the time to explain fire safety to children so that they understand not to play with candles and electrical items such as fairy lights."
Mr Roche said home and business decorations should be tested before being used and not left unattended for hours.
"Fairy and Christmas tree lights are only used a few weeks each year and they could easily be damaged in storage and can end up cut or frayed," he said.
"Never overload power boards with an excessive number of lights and turn off lights before going to bed or away for extended periods of time.
"Only use specially designed lights for external use when decorating outdoors as internal lights are not designed for outdoor conditions. Internal lights exposed to the elements, such as morning dew and rain, quickly become fire hazards."
Mr Roche said candles were another popular Christmas decoration that could become a fire hazard.
"If you choose to light candles, keep the immediate area around a candle clear of combustible items, including decorations and curtains," he said.
"Never leave children or pets unattended with candles, and always ensure lighters and matches are kept up high, out of the reach of children.
"Using faulty or damaged lights and leaving an open flame unattended can cause a fire and put yourself and your family at risk.
"The last thing any Queensland family needs is a house fire, electrical shock or electrocution, due to faulty Christmas decorations. Don't risk it all this festive season, take fire and electrical safety seriously."