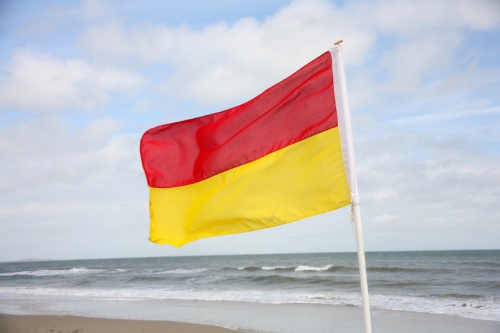 Surf safety reminder in lead-up to Christmas
Premier Annastacia Palaszczuk has urged people visiting Queensland beaches to swim between the flags this summer and announced that the State Government has extended funding for a successful multicultural surf safety program.
Ms Palaszczuk said Queensland beaches were some of the best in the world but everyone needed to take care in the surf.
"Queensland has great beaches and great weather that attract locals and visitors alike," Ms Palaszczuk said.
"Summer is a timely reminder for everyone that swimming between the flags is one of the easiest steps you can take to stay safe in the water.
"We need to communicate that message to all people who visit our beaches, including people from culturally and linguistically diverse backgrounds.
"Queenslanders from culturally diverse backgrounds haven't always been taught about surf and water safety in their first language, and that's what this program seeks to address 
"That's why we've extended this funding so more people know about the potential dangers of Queensland beaches and why taking important safety steps and why swimming between the flags are so important."
Multicultural Affairs Minister Grace Grace said the Palaszczuk Government would increase funding to the successful On the Same Wave program by $99,000 over three years.
Ms Grace said the extra funding would assist Surf Life Saving Queensland to plan with confidence and deliver the program which targets multicultural swimmers to more people.
"This is an increase of more than $30,000 each year for an important program that has done so much to improve surf and water safety in Queensland," Ms Grace said.
"According to Surf Life Saving Queensland, in the past 10 years (from 2005) there have been 78 drownings recorded on Queensland beaches and, of these, 35 have been international visitors.
"On the Same Wave will teach multicultural beachgoers the importance of swimming between the red and yellow flags and how to stay safe around inland waterways and identify warning signs, rips and currents.
"It will build on the 2014 campaign which delivered water safety messages to more than 150,000 participants at 17 multicultural festivals, 291 classroom presentations and 38 beach sessions."
Surf Life Saving Queensland Chief Executive Officer John Brennan welcomed the additional funding.
"This extra funding will enable SLSQ to expand the delivery of water safety workshops into regional Queensland and provide an annual water safety forum," he said.
For more information on the On the Same Wave campaign visit www.communities.qld.gov.au/multicultural/programs-and-initiatives/water-safety
Background to On the Same Wave
To date, On the Same Wave has visited more than 100 schools, conducted over 250 classroom and beach visits and educated approximately 60,000 beachgoers.
The program, introduced in Queensland in January 2010, includes:
distribution of translated information and posters on water safety in almost 30 languages
education workshops at schools
beach education classes featuring trained lifesavers and lifeguards
information sessions for migrants and refugees
promotion of surf safety messages at community events and festivals
a free mobile app called Beachsafe

(external site)

, available in 72 languages, which provides real-time beach safety information and conditions for more than 12,000 Australian beaches.