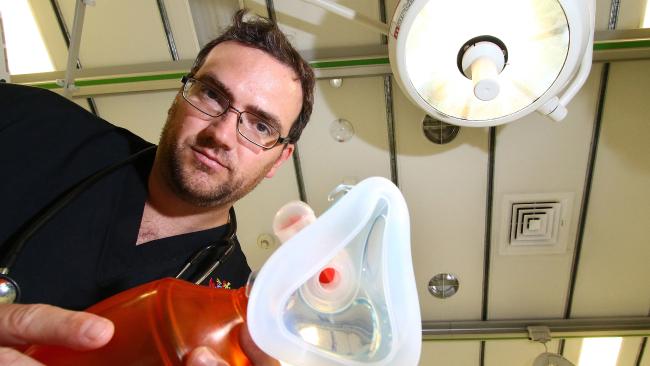 Royal Brisbane and Women's Hospital doctor urges public to stay safe over the Christmas holidays
Outside the trauma rooms at the Royal Brisbane and Women's Hospital emergency department is another room – the one set aside for families waiting for news of their loved ones.
It's in that room, says emergency physician Dr Nigel Moore, that the toughest job in the world takes place, especially over Christmas.
"Seeing the family in that room, often to deliver news that their loved one has died or that we are going to bring them to the trauma room for a potential goodbye before their loved one is taken for emergency surgery they may not survive ... there's nothing worse," Dr Moore said.
"Particularly for families where there is a sense of distress about whether there was something they could have done to prevent the death.
"It's upsetting for everyone – even experienced ­clinicians get emotional about that."
It is the impulsive, alcohol and drug-fuelled accidents that end up in the trauma rooms that emergency staff are especially hoping to curb these holidays.
Statistically, Dr Moore said, there were more broken bones, cuts, fight-­related injuries, domestic violence injuries and mental health and suicide presentations during the busy festive season.
 "A lot of what we see, though, is the result of risk-taking behaviours," he said.
On New Year's Eve alone last year, the RBWH cared for more than 250 people.
 QBWH executive director Dr Amanda Dines said emergency staff were prepared for the influx of patients during the summer break but urged revellers to take care.
Dr Dines said festive season presentations included an increase in the number of burns cases from household barbecue and campfire accidents, as well as accidents involving people who had gone too far and taken "unnecessary risks".
"Sadly, we (also) see an increase in people struggling with mental health issues at this time of year as Christmas can be a very isolating and lonely time for people who do not have family support," Dr Dines said.
She encouraged people to take extra care of themselves and their loved ones.
Source: Quest News