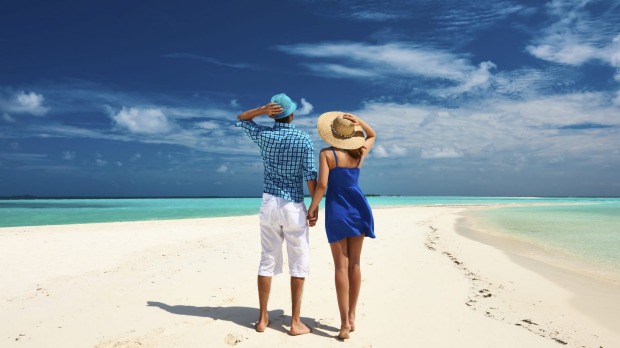 Queensland facing long, dry hot summer
The hot and dry conditions of spring look set to continue into summer for most areas across Queensland this year.
Bureau of Meteorology spokesperson Jess Carey said while the south-east corner of Queensland had slightly higher rainfall this spring compared with last year, the state's overall spring season rainfall was below average.
"The state broadly averaged about 30 per cent below the statewide average rainfall for this time of year," Mr Carey said.
"Large parts of the central coast, the Capricorn coast, right through the channel country, the southern inland, the central west, were all below average rainfall for the period.
"Apart from the south-east and a couple of patches where there may have been localised storms, most of the state has had below average rainfall over the last three months."
In terms of the hottest spring day this year, Urandangi, in central west Queensland, and Winton Airport managed to reach 45 degrees in November.
Applethorpe experienced the coldest spring day this year, falling to a temperature of 14.8 degrees on September 23.
Innisfail recorded the biggest rainfall in Queensland during this year's spring season, with a total of 356.1mm over the three months.
Mr Carey said above average day-time and night-time temperatures and below average rainfall are expected for the summer months ahead as a result of the strong El Nino conditions in Queensland.
"We know with El Ninos there is usually below average rainfall in spring and early summer," Mr Carey said.
"We get floods everywhere in Queensland every year, we get cyclones somewhere in Queensland every year. But it is less likely this year to be widespread."
Mr Carey said while El Nino conditions are not conducive to flash flooding or large amounts of cyclones, there is still a potential for abnormalities.
"El Nino usually brings less rainfall and less cyclones but you only need to have one cyclone over one very populated area for large impact," Mr Carey said.
The effects of El Ninos tend to peak during the Christmas period, and Mr Carey said wetter summer months would probably kick in during January and February.
"Historically the El Ninos peak around Christmas time and quite often the first proper burst of the monsoon isn't until the second or third week of January," Mr Carey said.
"Usually February and March are our two wettest and cyclone-prone months in Queensland and the first burst of the monsoon is a good indicator of how the state is going to go in terms of rainfall."
Mr Carey said the south-east corner would have a higher chance of rainfall during these later summer months than the drought-affected areas of central and west Queensland.
"In the south-east and up the coast to Rockhampton and out to Emerald, we are looking at an above average chance of rainfall in that area," Mr Carey said.
"I suppose the areas that need to rainfall the most, out west and in around Townsville, Mackay and Bowen who have had quite significant rainfall deficiencies of late, really aren't looking at below or above average rainfall, it will be pretty much average sort of conditions.
"Hopefully in that February-March period we will start seeing some rainfall.
"We are crossing our fingers that that happens for those areas that are just screaming out for a bit of rainfall and a bit of relief from the drought conditions we are currently experiencing."
Temperatures are likely to cool down once El Nino conditions ease after Christmas.
"Those areas around the south-east, up to Rockhampton and out to Emerald, are looking at more rainfall so there will be more clouds and that means the temperature, the maximum temperature, will be below average because there are going to be more clouds, making it much cooler," Mr Carey said.
"That is not to say that we won't get heatwaves, you could get a few days in a row where you have above average temperatures but when you have more cloud, more rainfall, temperatures don't get as high as it would if we had clear skies.
"We will be looking at high 20s for most areas in south-east Queensland, which are average temperatures for summer."
In the north of Queensland, where there is less chance of clouds due to expected below average rainfall, temperatures are likely to be much hotter.
Mr Carey said the El Nino was likely to reduce the severity of flooding in Queensland for the summer months, but he did not rule out flooding.
"You can certainly get individual events in the midst of this climate pattern which can bring heavy rainfall and significant flooding, but it is less likely to be like the floods of 2011 where we had 250,000 people impacted."
Source: Brisbane Times