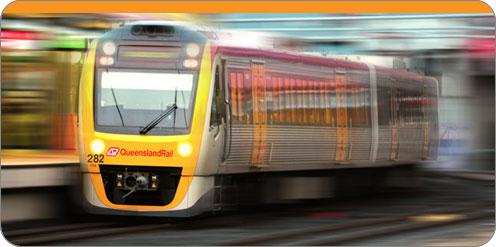 Public transport fares frozen in south-east Queensland until review finished, Government says
The Queensland Government will put off an increase in the cost of public transport in south-east Queensland until the middle of next year.
Fares across the Translink network were due to increase by 2.5 per cent next month.
Transport Minister Stirling Hinchliffe said the State Government would instead wait for a taskforce to complete its review of the entire fare system.
"We need to look at what options they're putting on the table for government and how we can make the whole system fairer," Mr Hinchliffe said.
However, Opposition transport spokesman Scott Emerson said commuters should be worried.
"Last time Labor did a review, fares went up 15 per cent, so we don't know what is going to happen," he said.
Mr Hinchliffe did concede that over time prices would increase.
"Prices of fares have always gone up, generally in line with broader price increases in the wider community," he said.
"We want to make sure that we minimise that, but also most importantly make if fair for all of the commuters using our network."
The Government said data released today showed patronage in south-east Queensland was increasing, but that affordability was still the network's biggest problem.
It also said in a statement that public transport fares for regional services would not rise in 2016 as the Bus Cost Index had not increased.
The Fare Review Taskforce is due to release its recommendations for community consultation early next year.
Source: ABC News