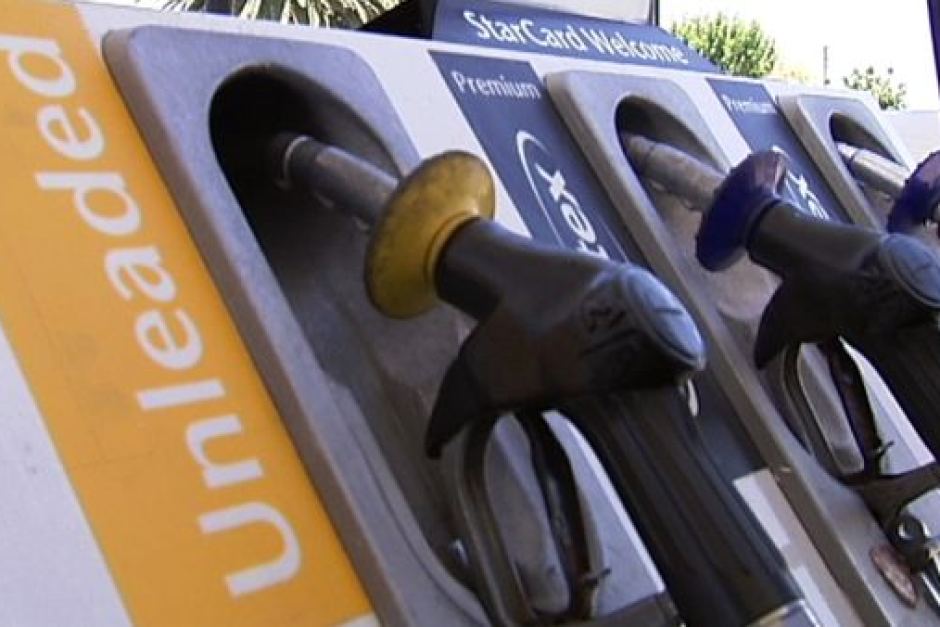 Petrol price gouging at highest level on record
The consumer watchdog says petrol margins are the highest on record, meaning that retailers are capturing much of the benefit from falling oil prices.
The Australian Competition and Consumer Commission (ACCC) began monitoring retail petrol prices in 2002, and its latest report shows the highest gross retail profit margins on record, at 11.8 cents per litre in the September quarter.
That margin was 1.8 cents per litre higher than in the June quarter, even though average capital city petrol prices fell 2.6 cents per litre over that period to 133.2 cents per litre.
The rise in margins comes as fuel retailers pass on some, but not all, of the savings from lower oil costs.
The benchmark Brent crude oil price has plunged almost 50 per cent from its year-to-date peak of about $US70 a barrel in May to under $US38 a barrel currently.
However, the ACCC said a falling Australian dollar has eroded some of the savings, with the Aussie down around 9 per cent against the greenback over the September quarter.
Sydney, Brisbane drivers pay more
The ACCC report shows that motorists in Brisbane and Sydney are being particularly milked, with gross retail margins around 14 cents per litre.
"Gross retail margins in Sydney and Brisbane were 6 cents per litre higher than in Melbourne," ACCC chairman Rod Sims said in a statement.
"In fact, margins in Brisbane have been consistently higher than in the other major cities in recent years. We will be closely monitoring gross retail margins in the coming months, because high retail margins likely indicate increased profits of the petrol companies at the expense of motorists."
However, there was good news for country motorists, with the petrol price differential between the five biggest cities and regional areas at 5.3 cents per litre.
This was a little higher than in the June quarter, but well down on the peak differential of 17.6 cents a litre recorded in January this year.
"The very high differential we saw in late 2014 and early 2015 was a result of regional prices being slow to fall following large decreases in international prices," Mr Sims said.
"In contrast, the very low differential in June 2015 was due to prices in regional locations being slow to rise following a large rebound in international prices. We are now seeing the differential return to a point more in line with historical levels."
Source: ABC News