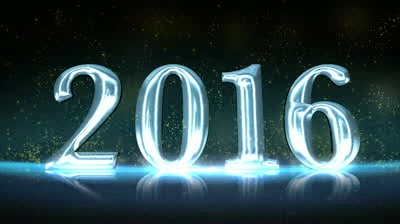 New Year's Eve celebrations made safer by increased police presence
Police will hit transport hubs to boost security and specialist officers will be on standby to combat terror threats at Brisbane's New Year's Eve celebrations tonight.
Officers told The Courier-Mail the national threat level of 'probable' meant the Special Emergency Response Team and other specialists would be ready to react to any major incidents.
Major celebrations around the country will have extra security, most notably the massive fireworks displays on Sydney Harbour which can attract hundreds of thousands of people.
Quensland police will also focus on early intervention to get on top of out-of-control drunk revellers who cause problems for families and partygoers.
The Queensland Police Service's Public Safety Response Team and Water Police will be among police units at South Bank along with members of agencies including the State Emergency Service, Queensland Rail and Brisbane City Council.
"We've got pretty robust staffing on New Year's Eve in the city," a police officer said.
"We will be responding to anything we receive as a threat.
 "We are doing extra things including extra visibility on transport hubs and places of mass gatherings."
About 50,000 people turned up to South Bank for last year's New Year's Eve celebrations. More than 630 people were arrested across the state on 753 charges, while more than 170 liquor and infringement notices were issued. There will be multiple road changes and closures tonight. Visit
brisbane.qld.gov.au
or
translink.com.au
for public transport information.
Queensland Ambulance Service operations supervisor Warren Painting said their workload increased by up to 300 per cent and he implored people to drink sensibly.
Due to its proximity to Fortitude Valley and the city, The Royal Brisbane and Women's Hospital at Herston will be at the coalface of drunk and drugged revellers tonight.
Executive director Dr Amanda Dines said there would be about 100 extra patients than a regular night and 25 per cent more staff on duty.
"It's a mix of injuries, some of them are just intoxication, some are injured from getting into fights and we have our fair share of women in high heels that slip over," she said.
Source: Courier-Mail