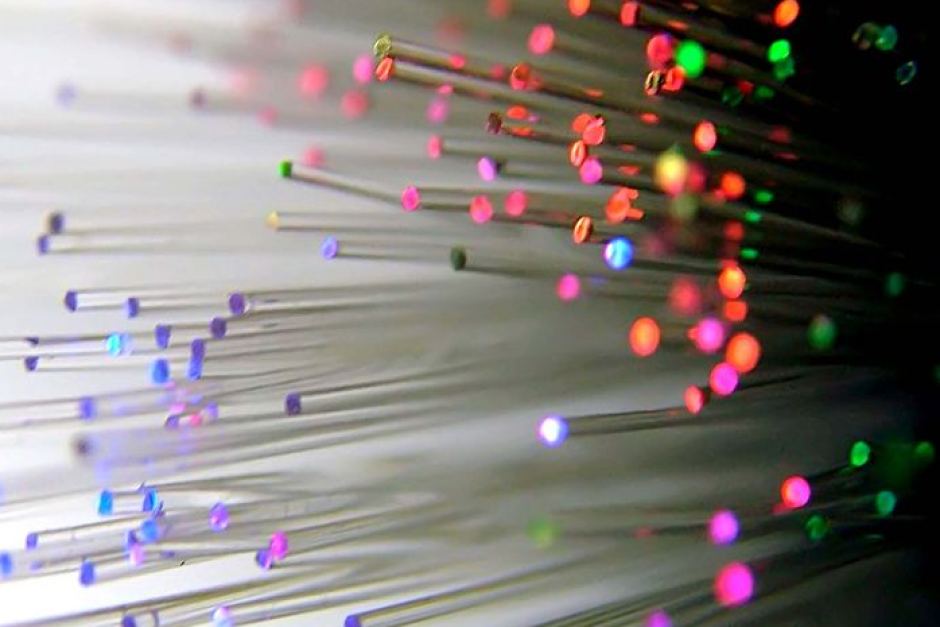 NBN Co accused of duplication, overbuilding existing internet services
The company charged with rolling out the National Broadband Network (NBN) has been accused of wasting taxpayers' money by installing exactly the same internet services on top of existing broadband in some areas.
Wholesale broadband network companies say under the Coalition Government, NBN Co is stifling investment in the sector and leaving consumers worse off.
Michael Sparksman, the chief executive of OPENetworks, told Lateline that two years after his company installed a superfast broadband network in a building in Sydney Park Village, NBN Co installed the same service.
"It's exactly the same as building two super freeways to a community," he said.
"They provide the same services and facilities over which the trains and trucks and cars can travel and so there is no benefit in having duplication of that infrastructure."
LBNCo chief executive Steve Picton said his company had also been overbuilt.
"We've certainly seen it happen in a couple of our major estates in Western Australia," he said.
"We've got a major facility off towards the airport at Mascot where once again, one of our 100 megabit buildings, in that particular case using a different technology, has already been overbuilt."
Lateline has obtained a letter showing that NBN Co plans to roll out broadband at Wentworth Point, an estate with around 3,000 homes already serviced by Mr Picton's company.
"It makes no sense. This is delivering a superfast broadband network, it is totally equivalent in terms of the service levels we're offering within the estate so it's total duplication," he said.
Mr Sparksman said overbuilding was killing off investment in the sector.
"Residents and occupiers of the business across the road have requested that we extend our network into their building and we would be prepared to do so but unfortunately the investment risk is now if NBN Co will overbuild us there, there won't be a return for us to do so," he said.
That leaves businesses like Brightwell Transport stuck in the middle.
Businesses caught up in broadband stand-off
Brightwell Transport is across the road from apartments that have superfast broadband from both NBN and OPENetworks.
But Brightwell's spokesman Cameron Dorrington said they cannot get access to either.
He said private firms do not want to take the risk of being overbuilt, but the NBN Co said they were still years off.
"They say they're not rolling out at this area at this time and their forward projections are saying it's about three years before they're planning to do that," he said.
"They're taking the good buildings in the area, leaving the difficult sites for somebody else."
In March, the Federal Government outlined its policy on overbuilding, saying: "it should ordinarily avoid duplicating or overbuilding existing high-speed broadband networks in new estates except in cases where it has obtained consent from the Government for this in advance."
A statement from the NBN Co said: "Until an area has been declared as 'adequately served' with high-speed broadband, then NBN has an obligation to build its network in that area."
A spokesperson for Communications Minister Mitch Fifield said in a statement that the Government was not aware of any NBN overbuilding in new developments.
Source: ABC News