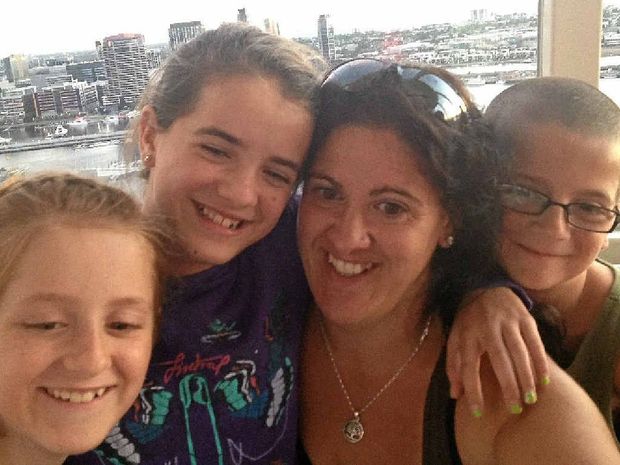 Mum Works, kids left with no home. Member for Glasshouse Andrew Powell says we can do more
A single mother working full time has been without a home for her and her three children for months.
Rangi Tavares had no choice but to fly her three children, aged 13, 10 and nine, down to Melbourne last month so they could live with her sister while she continues working around the clock as a nurse at two different hospitals.
Ms Tavares, 36, said she had been applying for many different rental properties since July and has had to live between her car and an ex-partner's house near Toowoomba.
"I have no family in Queensland," she said.
"In the end, I'm living on a swag on the floor."
Not being able to inspect properties around her work schedule has disadvantaged her.
"At the same time, the times that I have been able to inspect the property and put my application in, they've always come back rejected," she said.
Ms Tavares said her credit rating has been damaged after she went through a divorce and is now struggling without the extra support for their children.
"I took a chance on love and it pretty much blew up in my face," she said.
Despite all of this, Ms Tavares said she was more than capable of supporting her family and renting a house close to Australian Christian College, where the three children attend.
"Although I will clearly put down my income, they refuse to accept my applications time and time again," she said.
Caboolture zone chairperson at Real Estate Institute of Queensland James Brown said vacancy rates in the area have been their lowest in five years.
"I think the vacancy rates are lower than they have been historically, but there's still a supply of available housing for tenants to rent in the market at affordable rents," he said.
Member for Glass House Andrew Powell said the government must do all it can to facilitate higher density developments around public transport corridors and lifestyle blocks to address the shortfall in rental stock.
"I am hearing this more and more from constituents in Glass House and I know it is increasingly widespread across most of south-east Queensland," he said.
"There is an obvious shortfall of rental properties and I am seeing more people enter into share house arrangements to secure a place to live, however this is obviously not an ideal solution for a lot of families."
Ms Tavares said it was especially hard for her family to be separated at Christmas.
"As a nurse, we don't usually get to pick our shift but I'm hoping that I've got time to see them," she said.
Source: Caboolture News