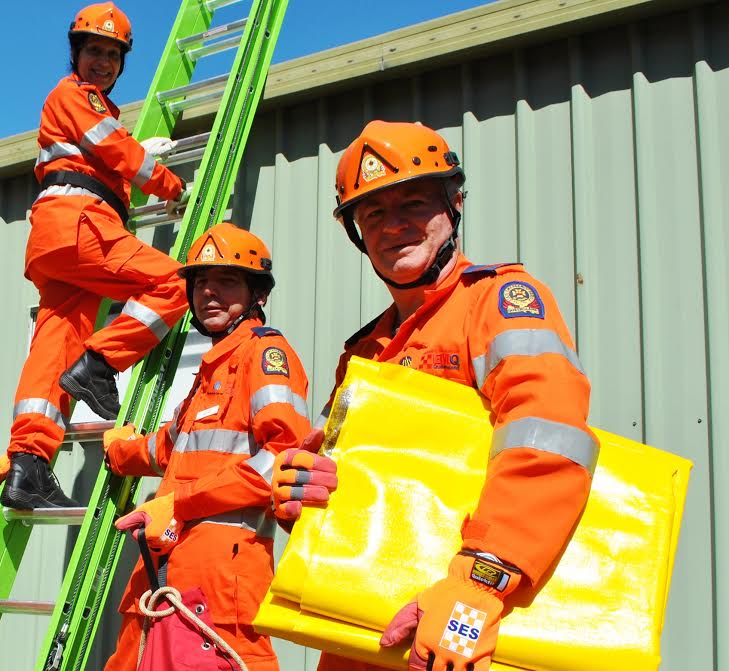 Moreton Bay Region State Emergency Service
History
The SES was established in 1975, absorbing the members, equipment and role of what was then know as the Civil Defence Organisation, which had previously operated in Queensland.
Since 1975, the SES has considerably expanded its range of disasters and emergency activities, as local units accept the responsibility of providing support to the Queensland Police Service and other emergency services to supplement limited human and material resources.
SES units are established at local level, to provide emergency support functions to local communities. There are currently 73 local government areas within the state and each is serviced by an SES unit. These units may have separate SES groups established depending upon population and geographical needs. Local SES units and groups are predominately volunteer based.
The Moreton Bay Region SES Unit
The Moreton Bay Region State Emergency Service Unit was established through the council amalgamations in 2008 from units and groups servicing the Redcliffe, Caboolture and Pine Rivers councils. These individual units have a proud history of achievement and service to the community which is still achieved today.
The Moreton Bay Region SES Unit is proudly supported in partnership by both the local Moreton Bay Regional Council and the SES parent organisation Emergency Management Queensland.
The Moreton Bay Region SES Unit has 7 SES groups with the following response roles to assist the community and other agencies:
Severe Storm Operations, Flood Operations, Land Search Operations and Agency Support where MBR SES provides support to Queensland Police Service, Queensland Fire and Rescue Service and Queensland Ambulance Service.
To achieve these operational roles members undertake training in storm damage operations including tarping and temporary repairs, flood boat operations, search operations, working safely at heights, operate communications systems and equipment, first aid, map reading, navigation and operations management to name a few. All training provided is nationally accredited and recognised.
To register your interest in becoming a volunteer complete the online membership enquiry form or for further information see SES website