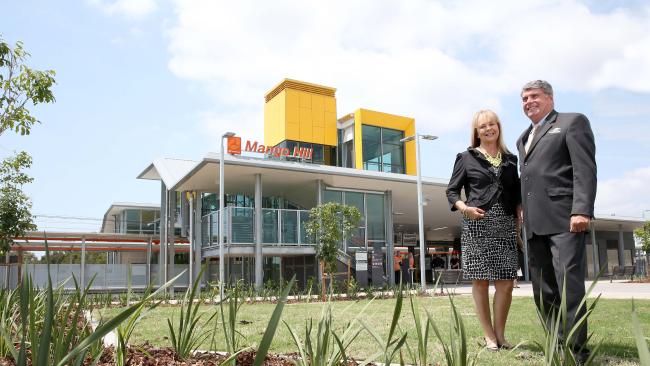 Moreton Bay Rail construction powers ahead to early 2016 test date before midyear opening
The first trains will run on the Moreton Bay Rail Link between Petrie and the Redcliffe Peninsula in 2016.
This year has marked a number of milestones, with all six of the stations along the line being built and connecting roads taking shape.
The Mango Hill Station — one of two stations in the suburb — was the first to be completed, late in 2015.
This time lapse video shows the construction of the new station from what was just a patch of dirt.
The rail project team remain tight-lipped on an official open date for the rail line, despite many rumours the project is ahead of schedule.
 "The Moreton Bay Rail project will move into the testing and commissioning phase in mid January 2016," a spokesman said.
"From mid-January, the high voltage overhead wires will become electrified.
"Once the lines are electrified, the community will notice trains operating along the rail line while testing is carried out on the signalling equipment and new infrastructure."
The project team is sticking with its official line of an open date in mid-2016.
Source: Quest News