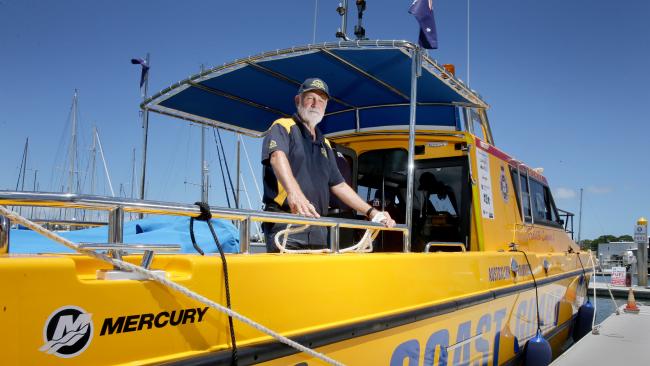 Moreton Bay boatie calls for help just days after signing up for Redcliffe Coast Guard's Marine Assist program
Moreton Bay boatie Tony Scholes had not imagined he would need to take advantage of the Redcliffe Coast Guard's Marine Assist program so soon after signing up.
Two days later, Mr Scholes had to call the coast guard asking for a tow back to the Scarborough Marina.
"I would have had to flag someone down if they hadn't been able to help," Mr Scholes said.
"I give them a 10/10, they were with me within 40 minutes, which is an excellent effort."
The Zillmere resident said he had only just found the time to get back out on the water.
 "I used to be a member but hadn't had time to use my boat for a while," Mr Scholes said.
I am retired now and have much more time, so I signed up again."
Earlier this month, Redcliffe Coast Guard asked residents and regular users of the waterways to donate $10 towards its petrol costs.
Coast guard strategic dev­elopment officer Robyn Hanelt said since the story appeared in the Redcliffe & Bayside Herald, they have had 11 people sign up with the Marine Assist program, which entitles the boat owner to free tow if needed.
She said they had received $90 in cash donations for fuel. To donate, phone 0417 774 644.
Source: Quest News