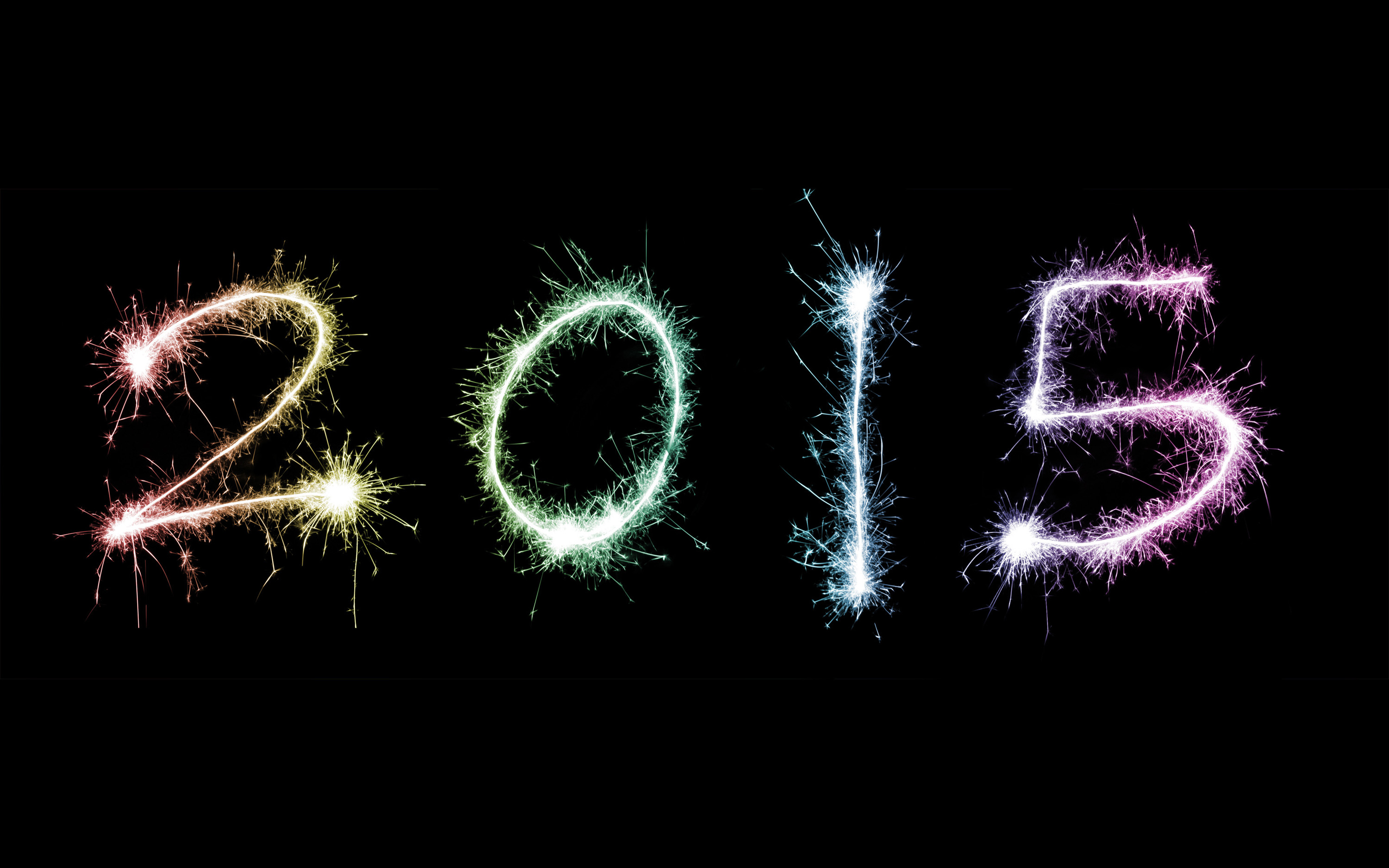 In memory of: People we lost in 2015
In memory of: People we lost in 2015
"Doug wasn't scared of labels. He gave his religion as Bush Baptist."
Elsie Lynette Martin
Born 2011
"Boats, planes, trains, cars. If it had an engine and it went fast, Elsie was on board."
"She held on to say her last goodbye. She was always stubborn. And strong."
Brenda Lee Kealy
Born 1959
"She would pull you in, spin you around and dance her heart out to the music she loved."
Jett Jeremiah Monika
Born 2015
"A spirited little fighter born three months prematurely inspired courage and the love of many."
"If cricket had ever anointed a pope, it would be Richie Benaud."
"He loved to watch his young charges move up the sporting ladder."
"It was an all consuming passion she had. She was completely obsessed with being an artist."
"Little brother, what happened? Why did you go so early?"
Mark William Tomkinson
Born 1967
"I buried you on our wedding anniversary... Your life was lived large, extinguished in a moment."
"Lottie was a live-wire, adored by her family. She had a love of fun, pinkness and champagne."
Johnny Japangardi Miller
"It was a rough time. Kardiya (white people) in the old days were really hard."
Christine Greiner
Born 1961
"We will never forget our last memory of Chris in her white bikini."
Terry Pratchett
Born 1948
"I would like to die peacefully with Thomas Tallis on my iPod before the disease takes me over."
"In a crowded field where most prove one-trick ponies, [he] stood out as a thoroughbred."
"It was like a drug, tattooing, for her; she went right down to her feet."
"Dad loves all animals but most of all, he likes cats. 'They don't backchat when you converse with them', he once quipped."
Ernest Hugh Grimshaw
Born 1930
"Ernest fondly recalled watching the battered warplanes flying over."
"She was our first female Premier. Because of her work, she won't be the last."
"Singing was her passion."
"Con was a family man born on the island of Paros in Greece."
Sandra Sessions (Van de Sande)
Born 1962
"Sandra would always say 'just go with the flow'. She loved music, her garden and family holidays to the beach."
Colleen McCullough
Born 1937
"When we press the thorn to our chest we know, we understand, and still we do it."
Kate Alexandra Turner
Born 1988
"Kate endured pain every day of her life. Not that you would ever know. She always put on a brave front."
Susan Adelaide Ayres
Born 1947
"You were such a beautiful, strong person and loving mother to me."
"I keep my horses in the weakest of company and myself in the best of company. It's the best recipe for success that I know."
Nicholas Duncan MacBean
Born 1985
"Nic didn't care too much for money and the symbols of status — but he did care about people."
"She was just a hero for everyone and particularly for Aboriginal people in this country."
"For Dad to share an adventure with his family was his greatest pleasure in life."
Daryl Leigh McManus
Born 1959
"Daz, my chemo buddy, I miss you."
Dr Ruth Hilary White
Born 1926
"My Auntie Ruth.. ..what a woman."
Thomas Paul Kikkert
Born 1969
"Tommy was not a fisherman, not ever. Golf was his sport. He hated fishing."
Bryan (Fred) John Smith
Born 1969
"Put him in the middle of a city and five minutes later, he would be engrossed in conversation with a stranger."
"He was a passionate advocate for Aboriginal and Torres Strait Islander issues and social justice."
Raymond Reece Wells
Born 1930
"I am sure if there is a life after death Mum and Dad are together and at peace."
"Dear readers, my luck has run out. I'm not going to be one of those feisty octogenarians I so admired."
Leslie John Burroughs
Born 1951
"Les was not only a police officer but an avid campaigner for people and kids that were less fortunate."
Judith Ann Jenkins
Born 1947
"I met and loved an amazing new part of my mum, and for that I am thankful."
"This is my Grandpa. He died last week, age 98. He was a truly wonderful man."
Kingston Brendan James Smith
Born 2012
"Kingston was a very happy little boy when he died."
"Jonah was a legend of the game and [was] loved by his many fans."
"A great Aussie bloke with a million stories to tell."
Henry Lewis Gerard Ford
Born 2015
"A little boy and his bear will always be playing ..." (A.A Milne)
"A generous and inspirational teacher and a talented photographer."
General Eva Burrows
Born 1929
"She pleased God'. That's one very important thing to me; that my life has been pleasing to the God I serve."
Kevin John Warren
Born 1927
"A family man, a man of poetry and fishing, the patriarch of a well known fishing family in Eden, NSW."
"I'd like to introduce you to my Mum. Always smiling, she had a natural remedy for everything!"
Felicity Wishart
Born 1965
"All Australians, whether they realise it or not, owe a debt of gratitude for her work."
Nick Russell Miles
Born 1992
"He cooked meals for his brothers and me, his father; vindaloo was a favourite."
Priscilla Kincaid-Smith
Born 1926
"Her research endeavours and education endeavours are almost unparalleled in renal disease."
"Jude was warm, funny, talented and non-judgmental."
Andrew MacDonald
Born 1952
"He put all his energy into making a happy childhood for his children and grandchildren."
Terry John Finn
Born 1955
"He was very wise, loyal, a great listener and observer."
Brenda Bartlem-Ward
Born 1941
"Mum would've given you her last 20 cents or the shirt off her back if you needed it."
"What we do not know, we often fear. What we do not understand, we fear. And what we fear becomes a threat."
"Greg's happiest years were his last, when he too had created a family in the footsteps of his father."
"He was a man of great humour and warmth who loved life."
"I will help you choose your Year 6 Dinner Dress. I will enjoy doing all these things for you. I will be missing My Friend - your mother."
Alice Catherine Prior
Born 1930
"I hope she is having a ceilidh with the rest of the Prior clan."
"We return you now to the stars, Leonard. You taught us to 'live longer and prosper'."
"Only six years old and yet, so many [stories] to remember and tell!"
Warren Brettschneider
Born 1965
"At the mere age of thirteen my brother was diagnosed with a brain tumour, but that never stopped him."
"If anything, my characters are toned down — the truth is much more bizarre."
"Feral tracker," as Kim called himself. "An extraordinary photographer and bushman.."
Nathanial (Natty) Reece Guymer
Born 1988
"Natty was a great man of big things. Big laugh, big smile and a big heart. I will love you forever my love."
Michael Stimpson
Born 1973
"Left behind six children, five stepchildren, a wife. And a life."
"Who was this special man who made people happy with his persona and talent?"
Geoffrey Thomas Simpson
Born 1950
"He was strong, a comic, a terrible punter, a lover of the footy and a good golfer. A proud family man."
David Vincent McIvor
Born1969
"Often people touch our lives and we don't even know it. David was one of these people."
Terrence Josiah Williams
Born 1929
"He sang show tunes to his wife, loved Mickey Mouse, ice-cream and boating on the Mississippi River."
Dr Michael John Richmond
Born 1937
"A diagnostic doctor beyond compare with a massive heart and a zest for life."
"A tribute to my precious grandfather Bob Stone who passed away this year aged 90."
"Mum's life had become one of paradoxes. She was so happy, yet so sad. So loud, yet so quiet. So open and transparent, yet so secretive."
"Mum was always caring for someone. She gave up everything for her kids."
"Kadek's condition was called Tetralogy of Fallot, meaning four problems with her heart."
"Her only regret was she couldn't have a Viking funeral."
Aaron Joseph Howe
Born 1979
"My brother was headstrong and opinionated but on the flip side, he had a huge heart and massive smile."
"He was one of the most gentle, genuine, lovely souls."
"My mum was the first woman to be ordained as a priest in Scotland."
"He was 'Backhoe Bill' or 'one of the Williams's from Killarney' to most; solid-built, noisy and hardworking, a loving husband and father."
"As we farewelled you Nanny, we mused about one last Manly ferry ride. You loved the ferry. Especially when it was rough."
Rosalind Jackson
Born 1939
"Mum believed in being positive as this was the best way to live. Her smile was infectious."
Jacqueline Britton
Born 1981
"Jacqueline tragically lost her life in a motor vehicle accident in February."
Juozas (Joe) Girdauskas
Born 1921
"Life for Joe here has ended but now, according to his great grandson, he earned his 'angel's wings'."
"I wanted to have 1 million pounds by the time I was 21. And I set out to do that."
Audrey Grace Cox
Born 1932
"A much loved Mum and very dear friend to many. She lived life to the fullest. Taken too soon and unexpectedly. Missed greatly by all."
Garry Paul Meister
Born 1955
"Dad had a love of music, all kinds of music. He built giant black book cases to house his extensive record collection."
"Much loved member of the Sunraysia U3A writing for pleasure group."
"I trust that this [death] isn't God's divine plan for me, and he has a better hope and plan for my life."
"What struck me on first meeting him was his eyes, and his character."
"When I look at my siblings and the people we are and becoming, I feel proud to be a part of my dad's legacy."
"For a lady no taller than a child of 10 years old she certainly has so much spunk in her."
Myuran Sukumaran
Born 1981
"When I think back at my life, I never really contributed to anything. Now I'm doing all sorts of stuff... It feels good."
Professor Richard Cotton
Born 1940
"Around 7 million babies are born each year with serious and often deadly genetic defects ... "
"She translated what she saw into words in such a way that I wondered often if she may be a very ancient soul returned to heal."
"Father. Hero. Grandfather. Great-Grandfather. Craftsman. Friend."
Barry (Bas) Arter Harding
Born 1943
"Dad was an such a incredibly kind-hearted man, and would do anything to help anyone, or any animal in need."
"He was successful in everything he did, including business, family and cars."
Rita Ann Broadwy
Born 1948
"Rita believed everyone had the potential to create, whether it be through drawing, painting."
Source: ABC News