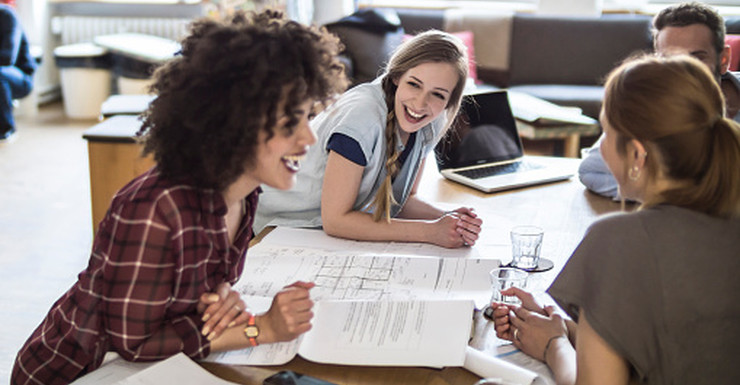 How to become your own boss without borrowing
Raising money for your business could be quicker and easier under proposed new laws.
When crowdfunding first arrived in Australia a few years back, it was considered a novel way of raising cash for a vanity project or quirky venture.
You simply listed the project on popular crowdfunding site pozible.com, then generous people pledged money and in return they received a reward, usually in the form of the product that was being funded.
If not enough was raised, the money was returned to the pledgers.
While this basic, rewards-based funding is still a hugely popular model, the crowdfunding industry looks set for a shake-up as it moves to embrace equity funding, in addition to rewards-based funding.
Federal Assistant Treasurer and Small Business Minister, Kelly O'Dwyer, has flagged new crowdsourced equity funding laws as part of the recent innovation statement that will allow both startups and established small businesses to tap retail investors for equity financing.
In Australia, equity crowdfunding is currently restricted to sophisticated investors with more than $2.5 million in investable assets and annual earnings of over $250,000.
The new changes would mean "the founders of a microbrewery in Tasmania can get their business off the ground with investment from mums and dads in places like Albury and Sydney", Ms O'Dwyer said.
Test the waters
So does the legislation mean new business ventures will get access to equity more easily, breaking down bureaucracy and helping to create employment?
The National Campaign Manager for crowdfunding site Ready, Fund, Go, Jeremy Rowe, certainly hopes so.
He said both equity and rewards-based crowdfunding were excellent ways of launching new career paths, with the latter already a proven method of success.
"You put a campaign up and if it isn't getting many bites then you can change the product to suit the marketplace," Mr Rowe said.
"It is extremely agile and offers that instant feedback on whether the product will work.
"It is good for the pledgers, too, because if not that many people get behind the product or business venture then the money is returned to them and they don't lose anything."
Starting up
Entrepreneur Rob Ward is a big fan of using crowdfunding to start a new business venture.
The Melbourne-based businessman quit his job in sales and marketing when his crowdfunding listing – for an iPhone bottle opener – took off on US crowdfunding site Kickstarter.
"This was back in 2011 when crowdfunding was relatively new but we still raised $30,000," he said.
Buoyed by his success, Mr Ward founded Annex Products with his mate Chris Peters, and they have added the hugely popular Quad Lock to their range, which allows users to mount their iPhones on their bikes.
He sells to more than 100 countries and has created a multi-million-dollar company off the back of crowdfunding.
"You get direct feedback from the people who are going to be your customers," Mr Ward said when asked what the advantages were of the crowdfunding career path.
"If you were to try and get money from a bank for this kind of thing, well, first of all they would never give it to you and, secondly, if they did you have to spend a whole heap of money in traditional outlay just to see if the idea works."
Careers with conscience
Then there are those crowdfunding sites that marry social justice with a profit model.
Sydney-based Tom Dawkins co-founded the crowdfunding site StartSomeGood in a bid to fund projects, small business ventures, campaigns and causes that have a positive impact on the world.
While a lot of their crowdfunding work is for the not-for-profit sector, around 25 per cent of their business is ethical capitalism, or what is dubbed 'social enterprise'.
"One of the most profound social changes in recent times is that people want to make money while contributing to society in some way," Mr Dawkins said.
"In the past, people went to work from Monday to Friday then said 'sorry' for their sins on Sunday at church, but things are entirely different now.
"Millennials are the big driver of making money with purpose, they don't separate their career from giving back."
Mr Dawkins cites the recent case of a Michelin-starred chef who gave up his job to start a line of chutneys, called Eat Me Chutneys, that is made from misshapen food destined for the bins.
"He hated his life and so he made a change and now he makes a living making a difference," Mr Dawkins said.
Source: TND