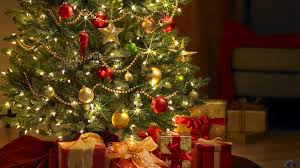 Home for Christmas 2015: $2m for disability in-home care
More than 20 people with disability will move out of public hospitals and health facilities, thanks to $2 million of Palaszczuk Government funding – with many moving back home in time for Christmas.
Disability Services Minister Coralee O'Rourke said the funding boost would mean people with disability aged between 18 and 65 could receive in home support to transition from care.
"Christmas is a time of celebration with family and I am pleased that under this funding boost, we have been able to get more people out of care and back home with their families," Mrs O'Rourke said.
"We know people who have lived in hospitals and health facilities have increased support needs, which means it is important that we invest in in-home care support services to ensure they have a smooth transition.
"This recurring investment will be a major boost, helping people with disability to live comfortable and meaningful lives in their local communities. It is especially warming that this has happened just in time for the festive season."
Funding recipient Russell Schulte said he would spend Christmas with his wife at their home in Nundah, after spending 10 months in recovery and rehabilitation following a stroke in June 2014.
"I'm looking forward to a home-cooked Christmas dinner," Mr Schulte said.
"It's better to be at home than in hospital and it helps with my recovery. It highlights the things I still have to do, and I get great support from my family and friends.
"It's been a long, hard road of physical rehabilitation, and when I was told I wouldn't walk again, I thought watch this space.
"I have carers come in during the day to help morning and afternoon, they help me to walk and exercises, which follows a program the occupational therapist set out for me."
With the continued help of Disability Services, Mr Schulte hopes in another six months to return to his life-long work in the automotive parts industry, and walk his daughter down the aisle.
Minister O'Rourke said people with disability often entered residential aged care from public health facilities as there was no appropriate accommodation or support available at the time.
"We know people who are unable to be discharged from health facilities may be at risk of entering residential aged care if no alternatives are available. By providing in-home support we can create new alternatives for people with disability," she said.
"Support services can include help with day-to-day activities like meal preparation, washing, dressing, taking medication or accessing the community."
For more information on how the Queensland Government is making a difference for people with a disability, visit www.qld.gov.au/disability.