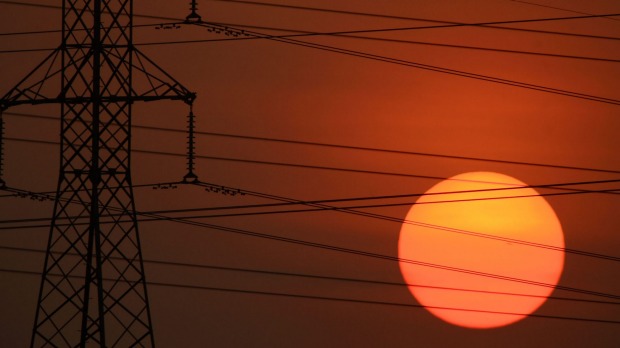 Electricity company mergers save $680 million and drive regional jobs
The Palaszczuk Government has announced the details of how Energex and Ergon will be merged into a single company, delivering on an election promise and unveiling the next step in the Government's Debt Action Plan.
Treasurer Curtis Pitt said the merger would improve network efficiencies and ultimately deliver power bill savings for customers over the longer term.
"Along with a number of other efficiency measures across Queensland's electricity network and generation businesses, this merger will save around $680 million over the 2019-20 period," Mr Pitt said.
"A new company is expected to be in place by mid-2016, with the Energex and Ergon Energy brands remaining for the time being, and frontline staff continuing to deliver network services in their respective regions.
"The Palaszczuk Government has decided not to merge electricity transmission company Powerlink with the distribution companies.
"After close consultation with the Australian Competition and Consumer Commission (ACCC), we have decided to retain CS Energy and Stanwell as separate generation businesses, delivering efficiency savings without compromising the market. 
"This is consistent with our commitment at the election to consult with the ACCC, but we will undertake a structural review to achieve operational efficiencies within Powerlink, CS Energy and Stanwell ensuring they are well positioned to respond to the needs of the energy market of the future."
The Ergon-Energex merger will lead to the creation of a new and innovative energy services subsidiary, combining Ergon Retail and other competitive elements from Ergon and Energex.
Mr Pitt said the merger would remove duplication in areas like administration, shared services, boards, management and corporate costs and drive new jobs in north Queensland.
"The new energy services business will look at options to utilise renewable technologies in regional Queensland, particularly in remote areas, to improve reliability and sustainability of electricity supply," Mr Pitt said.
"This business will be based in Townsville and create up to 500 jobs over the next decade.
"The merger will mean that the new network business can better leverage scale to invest in new technologies such as battery storage, better manage increasing levels of solar generation and provide regional Queenslanders with greater access to innovative products and services such as smart meters.
"There will be no forced redundancies as a result of the merger. Over the long term we expect to grow employment in new areas as we seek to create the energy businesses of the future."
Acting Energy Minister, Leeanne Enoch said today's announcement was part of the Palaszczuk Government's commitment to addressing the cost of living pressures on Queenslanders.
"In October, we directed Energex and Ergon Energy not to challenge the final Australian Energy Regulator decision on revenues. This decision will provide consumers with greater certainty on network prices for the next five years," Ms Enoch said.
"It is expected that the merger of Energex and Ergon Energy will drive efficiencies, which will further reduce pressure on network costs beyond 2020.
"Rather than sell them to the private sector and watch prices soar, we have taken steps to reduce costs and make these businesses work for Queenslanders."