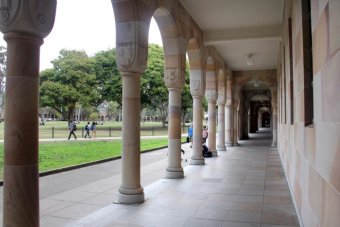 Business and universities share in landmark innovation grants
Minister for Science and Innovation Leeanne Enoch today announced $1.16 million in funding to businesses and universities under the Advance Queensland Knowledge Transfer Partnerships program.
Twenty two businesses will partner with six universities in the first round of the landmark Palaszczuk Government initiative to help drive innovation and create new business and opportunities through collaboration.
Ms Enoch said the program will see businesses and universities working together across the state, from the Gold Coast to Cairns, collaborating to translate great ideas into innovative outcomes that will benefit the economy.
"The successful applicants include an online customer engagement tool to connect young adults living with a disability or mental health disorder; a cloud-based tool to help reduce engine maintenance risk and costs; and upskilling young people in digital mediums for positive social impact," Ms Enoch said.
"This is a truly exciting initiative to provide graduates with unrivalled opportunities to apply their knowledge and skills in driving innovation and creating new business.
"It is a great example of how the government is working to strengthen Queensland's knowledge economy and create jobs.
"This program supports collaboration and knowledge transfer by enabling Queensland businesses to access grants of up to $50,000 in partnership with universities, to select graduates to bring new ideas and technologies to strategic projects.
"Of the $1.16 million awarded today, more than $930,000 will go directly to businesses, with the remainder shared by universities for their mentoring and coordinating role."
Advance Queensland is the Palaszczuk Government's $180 million initiative to create an environment that welcomes and supports innovation and entrepreneurship and, in turn, encourages greater investment in Queensland.
The Knowledge Transfer Partnerships program subsidises two-thirds of the eligible project costs with the business contributing one third.
Business grants under this first funding round range from $24,000 to $50,000. 
The second funding round is now open and will close at midnight on 29 January 2016.