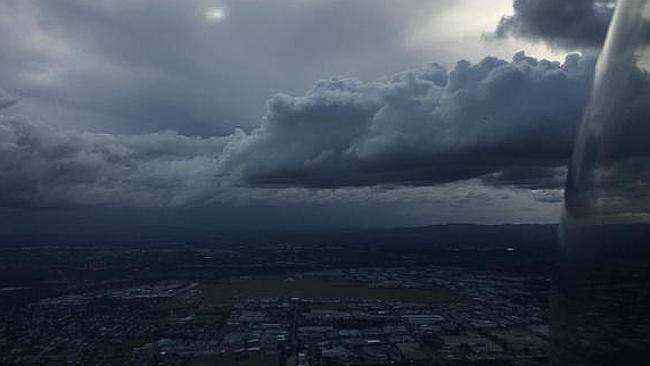 Bureau of Meteorology says residents should take precautions after receiving storm warnings
A busy start to the storm season has necessitated a flurry of warnings in the past month but there is a risk some residents may ­become complacent.
More than 36,000 people subscribe to Moreton Bay Regional Council's MoretonAlert emergency messaging service, which delivers warnings issued by the Bureau of Meteorology.
Some residents complained the warning area is too big and it is difficult to tell if a storm will affect them.
The bureau's spokesman Jess Carey said a lot of information was going out but the most "important thing is that you get the message and take precautions".
When asked if Moreton Alert should adopt a rating system for storms severity, Mayor Allan Sutherland said the service advised people a severe weather warning had been issued and they should "seek further information on the level of risk they might face".
"The bureau already classifies the predicted severity of thunderstorms within warning alerts as a general warning, a dangerous thunderstorm or very dangerous thunderstorm, along with accounts of impacts in locations where the storm has ­already passed" he said.
Mr Carey said storms were considered severe when winds of ­90km/h or more, hail 2cm or greater or particularly heavy rainfall was observed or reported.
Maps of potential storm tracks, suburbs in the path and predicted time of impact are included in warnings, Mr Carey said.
The Bureau will tag a storm "very dangerous" if wind gusts more than 125km/h or hail 5cm or greater is observed.
At 101.5 FM The regions Emergency Services Broadcaster will keep the region safe with immediate up to date information On air on 101.5 Mhz in the FM Band, live on air streaming via Listen Live Service, with bulletin information on our News Pages, Summer Storm Pages which contain useful resources and helpful preparation information and Facebook page. For Elsewhere in Queensland we recommend listening to 612 Khz AM for ABC Brisbane
Source: Quest News & 101.5 FM